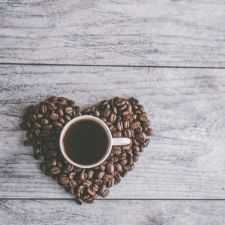 Coffee Room
Discuss anything here - everything that you wish to discuss with fellow engineers.
12796 Members
Join this group to post and comment.
120 - 240 Volt Laptop Charger & such equipments
Has anybody seen these types of chargers which accept universal voltages. i.e. they operate on 120-240 V 50-6- Hz. power supply without any addition attachment.

Has anybody thought what mechanism inside such instruments help them automatically recognize the input supply specifications and they operate & provide required function accordingly. 😕

I have seen some DVD players, TV sets & few other equipments with this kind of specifications.
well,they use a step-down transformer which reduces the voltage to 6Vac or 12Vac,with the help of bridge rectifier 6Vdc is acheived.
I could understand that they use a step down transformer.

But does this mean that the transformer is such designed that it operates on any input voltage. Again, based on the input only the output would vary. Low input - low step down and vice-versa.

The output from these equipments is constant. I also understand that there would be an electronic circuit (rectifier) converting step down AC to DC. Is it so that 6-12 V AC gets converted to a fixed DC output used as the equipment output/further circuit as required for DVD players or TV sets.
well not really if there is voltage fluctuation it effects their operation,once the we chive Vdc,regulators are used to regulate the voltage!!!!
But how the transformer operates on these variable voltages & frequencies.
pish posh guys....
Ever heard of Switch mode power supplies.
I work on these on a daily basis
Rifaa

pish posh guys....
Ever heard of Switch mode power supplies.
I work on these on a daily basis
Could you please explain in detail as I have seen SMPS which work on fixed input voltage & frequency i.e either 120V 60Hz or 240V 50Hz.
I would appreciate if you can provide me some more details.
I cannot lecture on it, don't have much time.
Just ask what u like to know and I'll explain OK.
Cheers
There is no point of getting upset.

Just provide me details if you have that how does an equipment operate on 120V 60 Hz AC as well as on 240V 50 Hz AC without inserting any other device in-between.

Hope I am able to make my query simple.

Cheers
hmmm. it's quite simple
First the AC voltage is rectified into a raw DC and smoothed by a capacitor and fed in to a PWM, which switches the high voltage dc in a ferrite core transformer which steps down to the necessary voltages like a regular transformer and the output is fed thru High speed rectifiers and low ESR capacitors and to the load.

This way when even the input varies from 80VAC to 260VAC the PWM adjust it's Modulation to keep the output stable.
The power dissipation is kept to a minimum due to the switching tehcnic.
Some smaller SMPS has hybrid 110VAC to 220AV input voltage selectors used, by using special IC's and traics.
Larger ones normally don't use them since the switching element can withstand the excess power at 260VAC inputs.
There are lot of variation in SMPS circuits from really simple to mind blowing complex circuits.
The power can be anything the designer wants.
So they are lighter, more efficient, and smaller.
But are expensive and difficult to trouble shoot and design to keep the EMI to a minimum.
Well said ,hope ashish got his answer,but as far as laptop chargers go,I have seen them fluctuating when theres a voltage drop,and required power is compensated by batteries
sauravgoswami

Well said ,hope ashish got his answer,but as far as laptop chargers go,I have seen them fluctuating when theres a voltage drop,and required power is compensated by batteries
True but this only happens under two conditions, poor design and heavy loading
Any SMPS designed with load in mind has very good load regulation