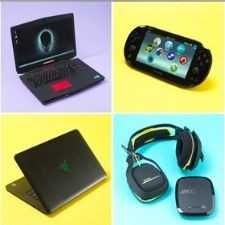 Gadget Geeks
Discuss all electronic gadgets - ask questions, doubts, troubleshooting tips et al. to fellow gadget geeks.
575 Members
Join this group to post and comment.
10 Best Apps to Sharpen Your Mind, for iOS and Android
I use a few of these on the desktop. Good.
Quote:
We spend so much time on our phones – why not use it for something more productive? This week I look into a very important category of apps. Smartphones and tablets have revolutionised education. Apps like Khan Academy and reference apps like Wolfram Alpha have changed the way people learn. These apps will teach you new things, and keep your brain sharp. Here are our top ten picks.
Endquote
10 Best Apps to Sharpen Your Mind, for iOS and Android - Global Express News