Home

>

Apps

>

Projects

>
Social Networking Site Using ASP.Net, C# and MySQL
You Deserve It - A Social Networking Site For People With Fake Identity
₹3000 · Mumbai · Information-Technology
Project Abstract
This project aims at developing a social networking website, where people can post their writing work and get comments. Social networking sites allow user to share ideas, posts and to inform others about online or real world activities and events with people in their network.
This project provides a platform to show your anger and hurtful feelings to the world without revealing your true identity.
It use Windows operating system and visual studio 2017. ASP.NET and C# Programming languages are used in this project. It accessible on any browser.
Simplicity is the key of this project.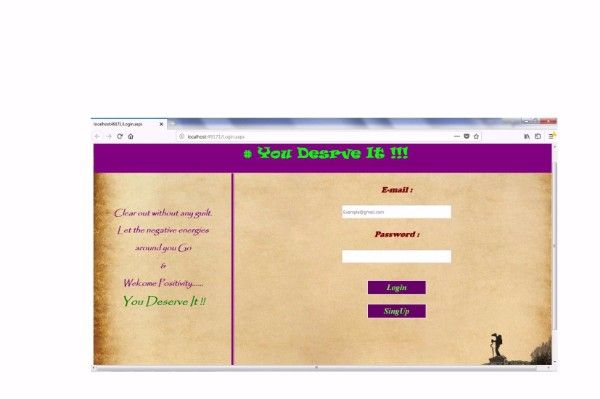 List of Deliverables
PPT of project introduction.
PPT of project partial design
Project exe files.
Tags
#Networking
#c#
#asp.net
#visual studio
#mysql
#Information Technology
#Computer Science