CrazyEngineers V4: Early Access
We are developing the next version of CrazyEngineers. If you wish to receive latest updates and early access, click the link below.
Home

>

Apps

>

Projects

>
Smart Garbage Monitoring System
Tracking the garbage levels and informing the Municipal Authority on the status.
₹9999 · Hyderabad · Electronics-And-Communication
Project Abstract
Generally Greater Municipal Coporation(GMC) collects the garbage everyday. One major problem now-a-days is lack of information about the status of garbage bins. For example there are areas with more living population,in those areas the garbage bins at the end of street gets filled by half the day and will flow down in the surroundings resulting in the spread of diseases to the near by people. Also there are areas with less population, in those areas garbage bins will not be filled even for two to three days. The GMC people coming to collect the garbage everyday may not find the garbage some days and resulting their trip to those areas as waste. 
The main aim of the project is to design a system that monitors the garbage bins and informs about the level of garbage collected in the garbage bins via a web page using ultrasonic sensors placed over the bins to detect the garbage level and compare it with the garbage bins depth and GSM-GPRS module to transmit the data.
In this project Ultrasonic sensor is used for detection of garbage levels and passes signal to the microcontroller and microcontroller provide signal to the gsm system and gsm module send the message to the authorized person and he collect the garbage from located bins. So reduces transportation cost and less time consuming system.The message of dustbin levels full/empty and also location of garbage bins sent to the authorised person. Another application added in this system is Light Emitting Diode which works on the intensity of light.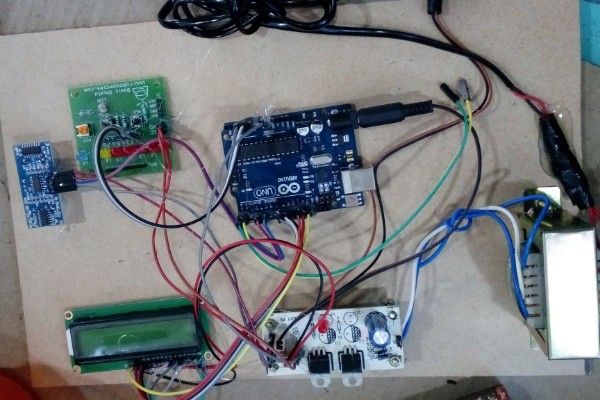 List of Deliverables
Hardware - Arduino Uno, LCD Display, LED, Power Supply, Ultrasonic sensor, GPRS.
Software - Arduino IDE
Tags
#Electronics
#Arduino
#Electronics and Communication