CrazyEngineers V4: Early Access
We are developing the next version of CrazyEngineers. If you wish to receive latest updates and early access, click the link below.
Home

>

Apps

>

Projects

>
Robotic Arm - Helping Hand For Physically Disabled People
Robotic Helping hand for physically disabled
₹10000 · Namakkal · Electronics-And-Communication
Project Abstract
Recent advancements in embedded systems have opened up a vast area of research and development of haptic technology. Surgeries with minimum invasiveness and high precision are becoming vital requisite. Surgical robots such as Da Vinci, Zeus and the Cardio-arm are able to perform various complex surgeries with ease, minimum invasion and high accuracy because of their precise controlled mechanism and technology.
But these robots are extremely costly because of their sophisticated software and circuitries. This makes it unaffordable for various doctors and simple surgeries.
This project deals with the design and development of a robotic hand with real time control, which is precise and cost-effective.
These five fingered robotic arms mimic a small degree of dexterity and could be used for other applications such as prosthesis for leprosy patients. This will allow them to get a higher degree of freedom and will help in their day to day life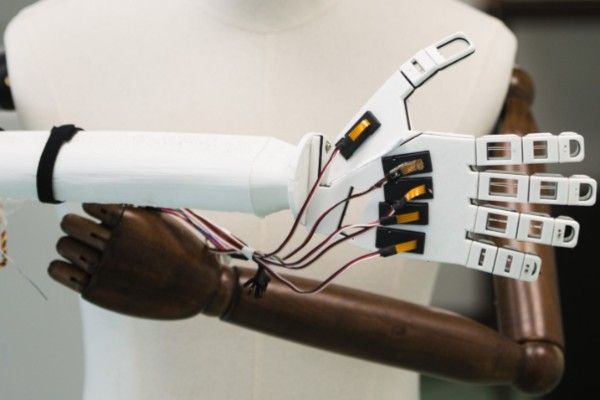 List of Deliverables
Make more money.Help peoples.
Tags
#Electronics
#robotics
#Electrical
#Mechanical