CrazyEngineers V4: Early Access
We are developing the next version of CrazyEngineers. If you wish to receive latest updates and early access, click the link below.
Home

>

Apps

>

Projects

>
Pneumatically Operated Center Stand
A solution to your two wheeler parking using pneumatics.
₹18000 · Bengaluru · Mechanical
Project Abstract
The basic intention to develop and design POCS (pneumatically operated centre stand) is to harness the existing source of energy available and thereby applying radical concepts of mechanical engineering to utilize and convert this source of energy into useful form of energy.
In our day to day parking scenario, we come across a common sight of struggle in parking two wheelers on uneven surfaces, parking for the elderly etc. For the ease of parking, we developed an unprecedented idea of installing a product that is powered by pneumatics to assist in parking by harnessing energy from the chain drive when the vehicle is in motion.
The project involves in the development of components concatenated to produce the generated output by deploying the air cylinders mounted on the bike instead of the regular stand. This project provides you a basic idea of the implementation of idea and the future scope of releasing such a product can be very lucrative to the present market scenario. The components consist of eccentric cam, cylinders, clutch mechanism, cut off valves from safety stand point and 2 reservoirs for storage of air. 
The project can help you understand the various aspects of designing and pneumatics with the hindsight of valves and auxiliary devices etc.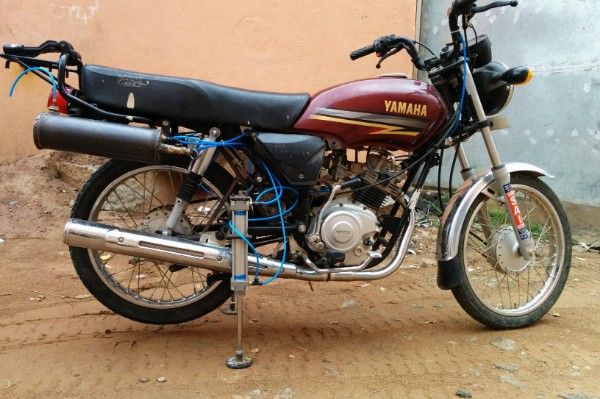 List of Deliverables
Tags
#Microcontroller
#pneumatics
#Mechanical
#Hardware