CrazyEngineers V4: Early Access
We are developing the next version of CrazyEngineers. If you wish to receive latest updates and early access, click the link below.
Home

>

Apps

>

Projects

>
ML Based Old Car Price Prediction Based On Multiple Features Like Mileage, Brand, Model, Fuel Type Etc.
In this project we built a multiple regression model that can predict cars price based on multiple features such as mileage, brand, model, model_year and fuel_type.
₹600 · Nagpur · Computer-Science
Project Abstract
Introduction
The automotive industry is composed of a few top global multinational players and several retailers. The multinational players are mainly manufacturers by trade whereas the retail market features players who deal in both new and used vehicles. The used car market has demonstrated a significant growth in value contributing the larger share of the overall market. The used car market in India accounts for nearly 3.4 million vehicles per year.
Objective
To build a supervised machine learning model for forecasting value of a vehicle based on multiple attributes.
Methodology
Since this is a classification problem, we have implemented two algorithms – K Nearest Neighbor (KNN), Multiple Linear Regression, Gradient Boosting  and Decision tree Regression  and compared the two on different models of vehicles. All this is done in python using scikit-learn ML library .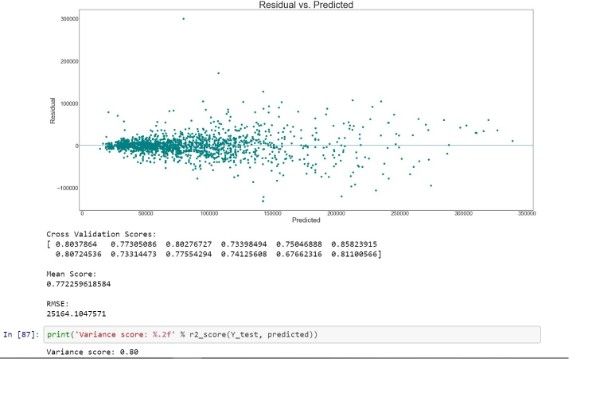 List of Deliverables
1. Dataset
2. Python  codes
Tags
#artificial intelligence
#Information Technology
#Computer Science
#Machine Learning
#Python