CrazyEngineers V4: Early Access
We are developing the next version of CrazyEngineers. If you wish to receive latest updates and early access, click the link below.
Home

>

Apps

>

Projects

>
IoT Dash Button Similar To Amazon Dash Button Using ESP-01 Module
Similar to Amazon Dash button. With the help of IFTTT we can automate many things.
₹600 · Kolkata · Electronics-And-Communication
Project Abstract
The IoT dash button is based on ESP01 module. It has two GPIOs which are connected to two push buttons also separate male headers for Powering/Programming the module and connect sensors etc. Also a bicolour LED attached to the pins to show the outputs. The module is already flashed with a custom firmware which allows it to configure through a website or app. The pins can be used as INPUT or OUTPUT depending on the configuration you selected.
Modes : 
There're basically 3 modes here 
1. Output : In this configuration the module acts as an output device. You can turn on and off things from the app
2. Input : in this mode if you attached any sensor it will send the sensor data to the app and show the value there.
3. Button : In this mode when you press The on board buttons Using IFTTT it can trigger a scheduled task and perform that.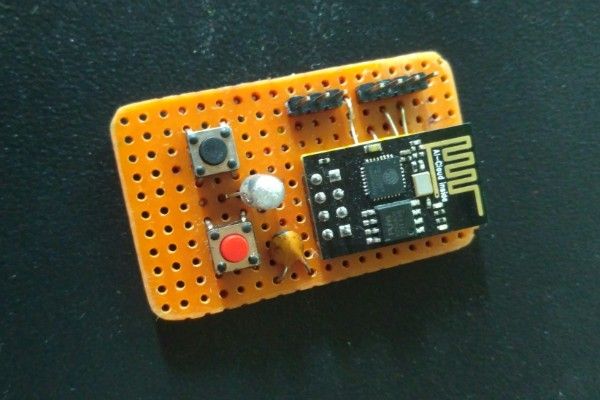 List of Deliverables
1. Module
2. User guide
3. Lipo battery
Tags
#Electronics
#iot
#Computer Science