CrazyEngineers V4: Early Access
We are developing the next version of CrazyEngineers. If you wish to receive latest updates and early access, click the link below.
Home

>

Apps

>

Projects

>
Hydraulic Divider
A huge obstruction i.e.traffic is tackled very smoothly.
₹30000 · New Delhi · Civil
Project Abstract
Traffic congestion is a condition on transport networks that occurs as use increases, and is characterized by slower speeds, longer trip times, and increased vehicular queuing. When traffic demand is great enough that the interaction between vehicles slows the speed of the traffic stream, this results in some congestion. 
There the phenomenon of the Hydraulic Dividers arises. Due to this the problem of Traffic Congestion can be easily resolved in an economical way.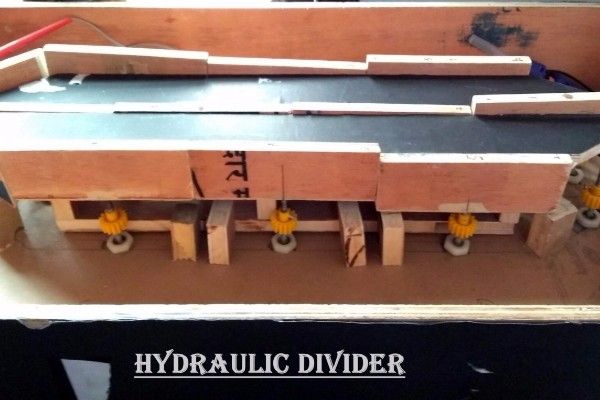 List of Deliverables
All the things required to operate that project.
Tags
#civil
#hydraulics