CrazyEngineers V4: Early Access
We are developing the next version of CrazyEngineers. If you wish to receive latest updates and early access, click the link below.
Home

>

Apps

>

Projects

>
Fingerprint based ATM system with dual security
Attempt to replace existing ATM machines with updated dual security including fingerprint technology and OTP management.
₹14000 · Dharwad · Computer-Science
Project Abstract
Biometric system is a pattern identification system that recognizes an individual by determining the originality of the physical features and behavioural characteristic of that person. 
The vital objective of our system is to make ATM transaction more secure and user friendly. This system replaces traditional ATM cards with fingerprint. Therefore, there is no need to carry ATM cards to perform transactions. The money transaction can be made more secure without worrying about the card to be lost. In our system we are using Arduino which is an open-source electronics platform system with biometrics sensor and a GSM module. The Fingerprint and the user id of all users are stored in the database. Fingerprints are used to identify whether the Person is genuine.
 A Fingerprint scanner is used to acquire the fingerprint of the individual, after which the system requests for the OTP (One Time Password). The user scans his fingerprint after which an OTP is sent to the registered phone number. After the verification with the OTP received, the user is allowed to make transactions.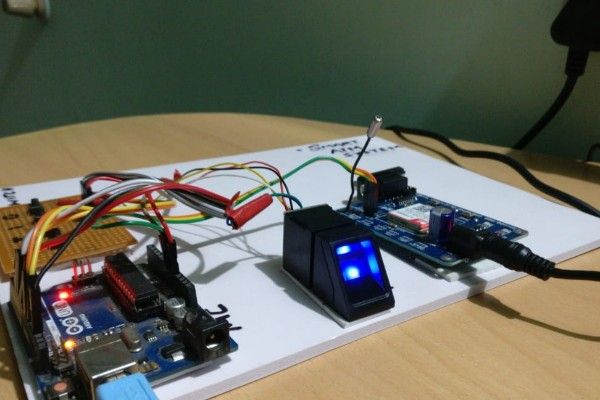 List of Deliverables
Will be delivering the whole project with all the hardwares connected and programmed. Along with the proper codes and project reports verified by the university.
Instructions and guide for using and for further upgrading the system.
Tags
#GSM
#project
#Computer Science
#ATM
#fingerprint
#biometric