CrazyEngineers V4: Early Access
We are developing the next version of CrazyEngineers. If you wish to receive latest updates and early access, click the link below.
Home

>

Apps

>

Projects

>
Design, Planning and Construction of Road Subway
This report represents how to construct a road subway (i.e underground urban road, passage or tunnel) and their design methodologies to achieve cost-effectiveness minimizing adverse environmental impacts.
Project Abstract
According to the training of subway construction, the construction work has been started and according to the tender it has 9 months contract and the budget which is fixed for this is near about Rs 7,98,00,000. The subway is under construction and as we got only a month training opportunity so within this time we can able to watch the sheet piling and excavation works only, and that makes us a huge practical knowledge about the preliminary field work.
We have studied the drawing of the subway where we find the proper estimation sheet also by which we can understand how the work will accomplish and what grade of steel and what grade of concrete will used in work.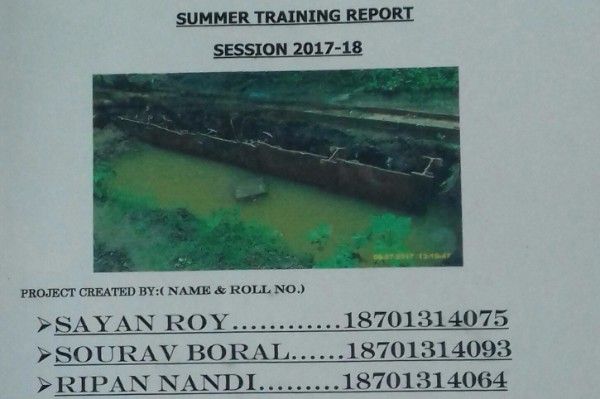 List of Deliverables
1. Drawing of Subway Project
2. Construction methodologies of road subway
3. Soil Test Reports
4. Various Earthwork equipments involved in our project
Tags
#Subway Construction
#Subway
#Road Subway Construction
#Subway Design
#Subway Planning
#civil
#Design
#Analysis