Home

>

Apps

>

Projects

>
Design Analysis and Performance Evaluation of External Inline Straight and Staggered Fin Liner Enhanced Double Pipe Heat Exchanger.
The main purpose of this project is heat recovery by increasing the surface area of the inner pipe of double pipe heat exchanger in the form of liners.
₹25000 · Nashik · Mechanical
Project Abstract
The double pipe heat exchanger remains a popular choice for heat transfer between two fluids in process equipment. This heat exchanger comprises of a central tube that carries the hot fluid en-capsule in another external pipe that holds the cold fluid for heat transfer. In order to improve the performance of the heat exchanger, it is decided to increase the surface area of the inner hot fluid tube by certain aid in the form external inline straight fin and staggered fin liners.
The liners serve a dual purpose namely one to increase the surface area and others to improve the intermixing of particles and thereby increased heat transfer. The modelling of the set up was done using Unigraphics Nx-8 and the analysis was done using Ansys Workbench 16.0. 
The test and trial were done for a staggered and inline liner with parallel and counter configuration. The comparative results are also displayed in the content and recommendations are done accordingly.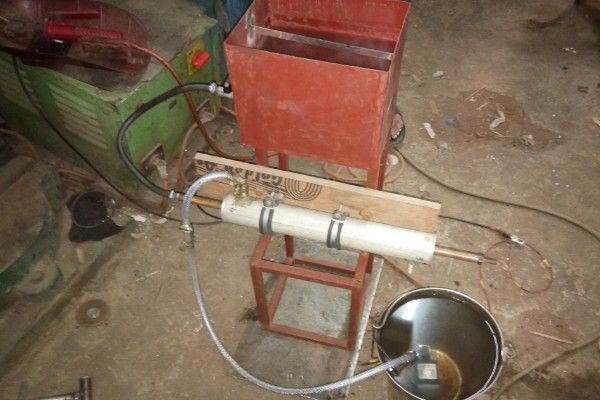 List of Deliverables
1. Project Model with all instruments
2. Testing Liners sets
3.Complete Project Report
4.Working Video of setup
Tags
#Mechanical