Home

>

Apps

>

Projects

>
Bluetooth Home Automation To Control Appliances Using Smartphone App
Control your AC home appliances using smartphone app and make your home smart
₹2000 · Kolkata · Electronics-And-Communication
Project Abstract
This smart home module has 6 individual channel to control 6 different AC appliances for example Light, Fan, TV etc using a smartphone app with the help of bluetooth connectivity. Based on 5v sugar cube relays which are rated 240v and upto 10amps of AC Load. This module is comfortable with Bluetooth based switching apps usually found in Google Play Store also supports custom made apps. The module is reprogrammable using custom firmware.
Specs :
Input voltage : 5v
Input current : 1A
3 pin Channel : 3
2 pin Channel : 3
Connectivity : Bluetooth
On board indicator LED : yes
Size 98x88mm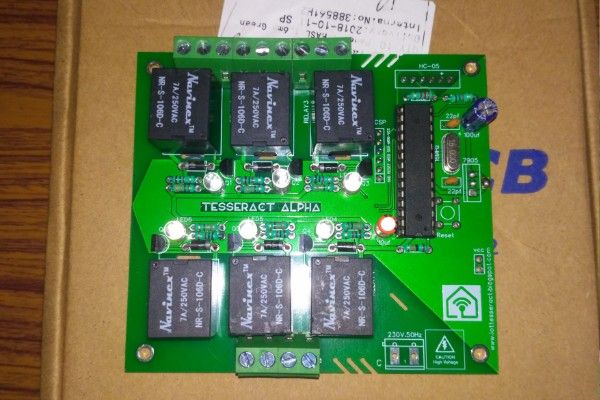 List of Deliverables
1. Smart home Module
2. Instruction manual and guide.
3. 5v 1A standard power supply module
Tags
#Electronics
#Arduino
#iot
#smart home
#Home Automation