CrazyEngineers V4: Early Access
We are developing the next version of CrazyEngineers. If you wish to receive latest updates and early access, click the link below.
Home

>

Apps

>

Projects

>
Automation using Selenium Web Driver using Python
The project involves using Selenium Web Driver to automate 1) Sending emails 2) Finding broken hyperlinks 3) Downloading images
₹50 · Kanchheepuram · Computer-Science
Project Abstract
This project demonstrates the use to Selenium Web Driver to automate tasks such as sending emails, finding broken hyperlinks and downloading images.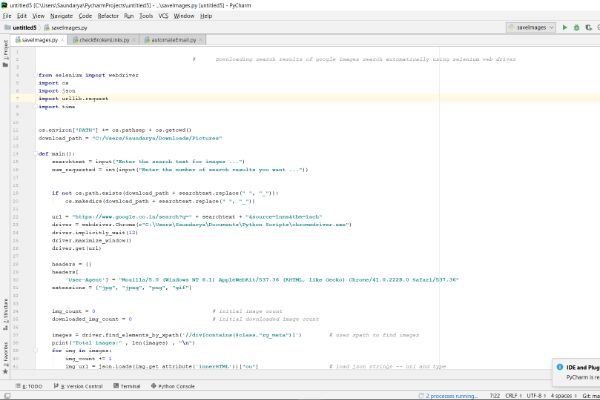 List of Deliverables
The user can automate sending emails, find broken hyperlinks on a web page with a single click and download images from the google search results.
Tags
#Information Technology
#Computer Science
#Python
#Selenium