CrazyEngineers V4: Early Access
We are developing the next version of CrazyEngineers. If you wish to receive latest updates and early access, click the link below.
Home

>

Apps

>

Projects

>
Arduino RTC Clock
Arduino based 7 segment clock using DS1307 RTC ic.
₹800 · Kolkata · Electronics-And-Communication
Project Abstract
This project is basically a digital clock that shows Date and Time using 7 segment display. The time is shown in the format HH:MM as it contains 4 single digits display. It's driven by an Arduino Nano and for date and time it uses a RTC(Real Time Clock) ic DS1307. It's powered by a lipo battery which is rechargeable through built-in charger module. Date and time can be adjusted through 3 push buttons. Precision level +-1s in 24 hours.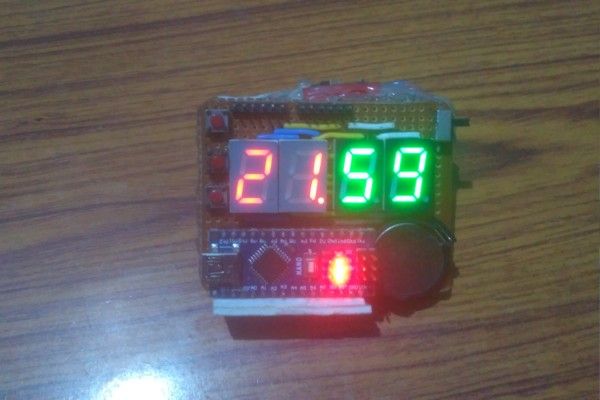 List of Deliverables
Clock Module
Arduino Nano
Lipo battery
3.3v coin cell battery
Tags
#low cost projects
#Electronics
#Arduino
#RTC
#Arduino Nano