CrazyEngineers V4: Early Access
We are developing the next version of CrazyEngineers. If you wish to receive latest updates and early access, click the link below.
Home

>

Apps

>

Projects

>
Arduino Bluetooth LED Matrix 32x8 To Print Scrolling Text
Print Scrolling text on Arduino based LED Matrix [32x8] and control it via smartphone using Bluetooth.
₹2500 · Kolkata · Electronics-And-Communication
Project Abstract
This is a LED matrix project of dimension 32x8 px. The heart of the project is an Arduino Nano. To drive the led matrix we used 74hc595 shift registers. It's connected to the HC05 Bluetooth Module. So you can control the texts or anything printed on the display board using your smart phone and a android app devoloped by us.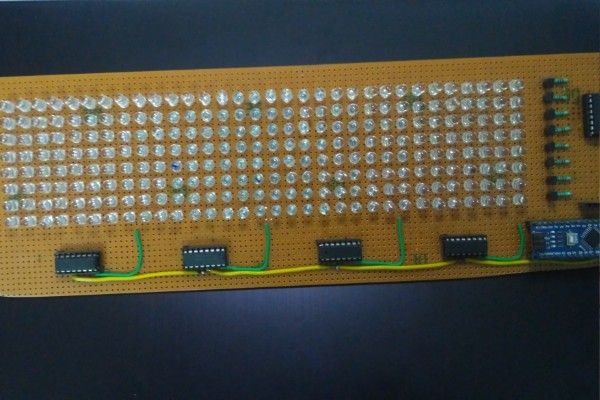 List of Deliverables
1. LED matrix board
2. Arduino Nano
3. CODE, APP and instruction manual
Tags
#Electronics
#Arduino
#bluetooth
#led