CrazyEngineers V4: Early Access
We are developing the next version of CrazyEngineers. If you wish to receive latest updates and early access, click the link below.
Home

>

Apps

>

News

>
Zomato eats Uber Eats for $350 million
Zomato has acquired Uber Eats for $350 million consolidating the online food delivery business between itself and rival Swiggy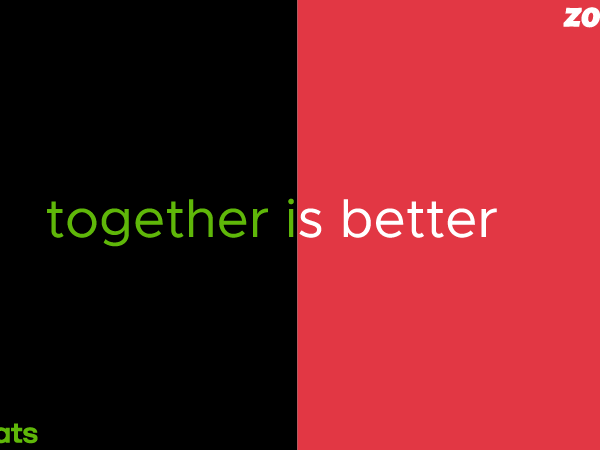 Zomato - India's leading online food delivery services provider has acquired Uber Eats for $350 million in an all-stock deal. The deal essentially keeps the online food delivery battle confined to two heavyweights - Zomato and Swiggy
The Uber Eats app is likely to be taken off and all the existing users of Uber Eats will now become the users of Zomato. The deal also gives Zomato access to Uber Eat's 70,000 food delivery partners. However, Uber Eats India employees - about 2000 of them are likely to be laid off. 
We also learn that some of the Uber Eats employees will be retained by Uber in its cab services business and others are being offered outplacement services. 
As reported by the ToI, the acquisition deal allows Zomato to strengthen its presence in south India where Swiggy is a dominant player. The Redeer report suggests that Zomato and Uber Eats total market share will be 52% of gross order volume as compared to Swiggy's 43%. 
Deepinder Goyal, founder and CEO of Zomato said, 
"We are proud to have pioneered restaurant discovery and to have created a leading food delivery business across more than 500 cities in India. This acquisition significantly strengthens our position in the category. "
Dara Khosrowshahi, the CEO of San Francisco based Uber said -
"Our Uber Eats team in India has achieved an incredible amount over the last two years, and I couldn't be prouder of their ingenuity and dedication. India remains an exceptionally important market to Uber and we will continue to invest in growing our local Rides business, which is already the clear category leader. We have been very impressed by Zomato's ability to grow rapidly in a capital-efficient manner and we wish them continued success. "
Exiting from the food delivery business now allows Uber to focus on its core ride-hailing business where it faces fierce competition from Ola. 
The big daddy of eCommerce, Amazon is all set to enter into the foodtech business in coming months. It'd be interesting to see how the market responds when Amazon makes an entry.    
About Author

Kaustubh Katdare is passionate about all things engineering, technology, science and business.