CrazyEngineers V4: Early Access
We are developing the next version of CrazyEngineers. If you wish to receive latest updates and early access, click the link below.
Home

>

Apps

>

News

>
StandardToilet Ensures You Don't Spend More Time In Toilet Than Required
StandardToilet's seats are inclined at 13 degrees in order to put pressure on your legs after about 5 minutes of use forcing you to get up right after the business.
Say goodbye to scrolling endless social feed while enjoying your time on toilet seat. An engineer has designed an innovative toilet that ensures that you do not spend more time than required in the toilet. 
Well, the idea is really simple. The toilet seat is set at a downward angle of 13 degrees. After about five minutes of sitting on it, it starts to put pressure on your legs forcing you to get up. Mahabir Gill, founder of StandardToilet and a consulting engineer for about 40 years said that the angle isn't convenient and does not cause any health issues.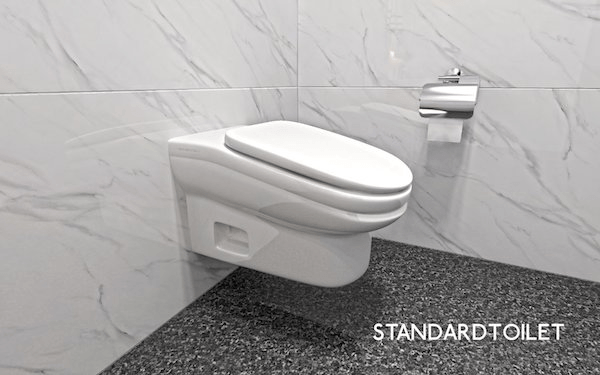 Image Credit: StandardToilet
Any angle more than 13 degrees is likely to cause problems. Gill had discovered that works would fall asleep on the toilet or just spend more time than required. 
StandardToilet mentions that in the United Kingdom alone, extended employee breaks costs the industry and commerce about £4 billion per annum. It can also cause swollen hemorrhoids and weakening of pelvic muscles. 
Gill claims that the StandardToilet comes with health benefits as well - like improved posture. However, the main purpose of the toilet is to improve the time employees spend on the job.
About Author
Kaustubh Katdare is passionate about all things engineering, technology, science and business.