Home

>

Apps

>

News

>
Shooting Stars on Demand - Courtesy of Japanese Startup ALE
SkyCanvas by ALE promises to offer on-demand meteor shower for your special events.
Have you been running out of ideas for unique gifts for your loved ones on their birthdays? Japanese startup 'ALE' has an answer. The company has developed a unique and innovative technology that can created shooting stars on demand. 
The company will demonstrate its technology by orchestrating a meteor shower over Hiroshima in 2020. The talented and creative engineers at Tokyo based ALE Co. are now giving the final touches to the two micro-satellites which will be used to create meteor shower.
These two satellites will release tiny balls that will begin glowing brightly as they enter the atmosphere, thus creating a simulation of meteor shower.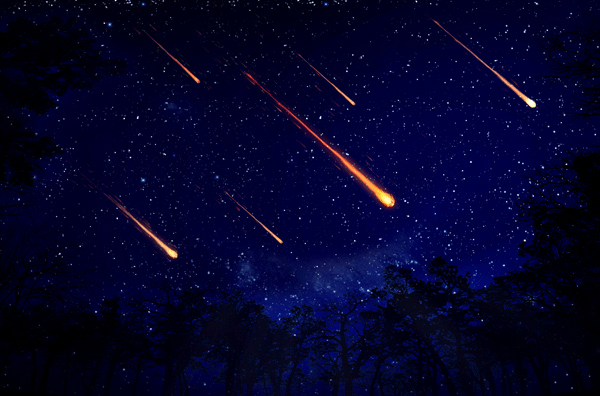 As of now, the first satellite is undergoing testing and is expected to be launched by Japanese Space Agency in March, 2019. The second satellite is expected to be launched somewhere in the middle of next year by a private-sector rocket. 
ALE's top boss Lena Okajima informed the media that they are targeting entire world with their stockpile of shooting stars available in the sky. Each of the two satellites will carry about 400 glowing balls. The company is closely guarding the chemical formula of the materials used by the balls.
The company estimates that 400 balls will be enough to cover about 30 events and each satellite will have a life-time of about two years. 
But that's not all. ALE's chief engineer, Ko Kamachi is exploring possibility of using expired satellites as shooting stars; but informed that the idea is still in research phase. 
ALE's satellites will be in their orbit by Feburary 2020 and ready to deliver shooting stars over Hiroshima. The composition of the materials of glowing balls can be altered to create different colours for the artificial shooting stars. 
Each of the star will shine for several seconds before completely burning up before they reach Earth. The company said that the balls will burn up completely in the atmosphere and pose no risk of hurting anything on the land. 
That said, the company did not disclose how much will it charge for artificial meteor show. You could however be sure that you'll need deep pockets to please your loved one with a custom meteor show; and some advance planning.
Source: Japan Times
About Author
Kaustubh Katdare is passionate about all things engineering, technology, science and business.