CrazyEngineers V4: Early Access
We are developing the next version of CrazyEngineers. If you wish to receive latest updates and early access, click the link below.
Home

>

Apps

>

News

>
Samsung Zero-Bezel TV will Debut At CES 2020
Samsung's truly bezel-less QLED, 65" 8K TV is likely to launch at CES 2020. The price and actual availability is still unknown.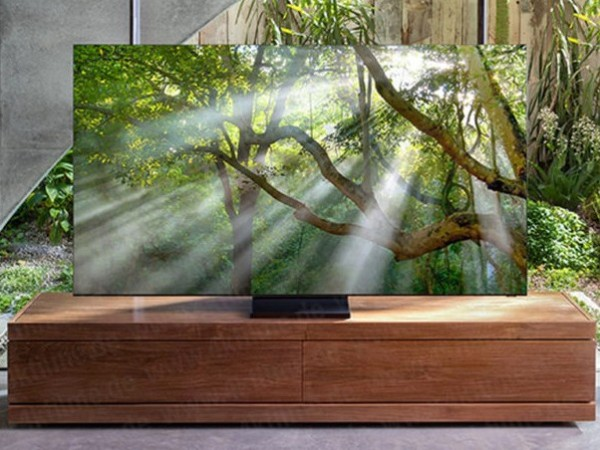 South Korean electronics giant, Samsung will introduce world's first, truly bezel-less television at the upcoming Consumer Electronics Show (CES) 2020. Sources suggest that during an internal meeting, Samsung executives including Kim Hyun-seok XX gave the new TV "two thumbs up". 
The mass production of the TV is likely to begin in February 2020. We learn that the upcoming zero-bezel TV will be 65", QLED 8K with the edges of the display closely weld together with main body of the panel. 
Local suppliers, including Shinsegye Engineering, Taehwa Precision supplied the engineering equipment required for the process.
A developer who worked on the project informed that the new TV from Samsung is actually zero-bezel; unlike most other brands that do have some bezel. This development in technology makes Samsung the first one in the world to launch a truly bezel-less TV with an extreme engineering design. 
The Samsung TV is likely to be named Q900T or Q950T. The pricing of the TV is still unknown. 
You might want to debate on the actual utility of the bezel-less design. It sure has the potential to make the TV look prettier; but we couldn't think of anything else. Yeah, it will surely impress your friends and guests. 
Samsung is betting heavy on the 8K technology; but the content is still a generation away from catching up. Most of the content available on TV is still getting upscaled to 4K from full HD (1080p). 
We're just weeks away from CES 2020. We'll keep you updated.
About Author
Kaustubh Katdare is passionate about all things engineering, technology, science and business.