Home

>

Apps

>

News

>
Samsung Galaxy S10, S10 (E) and S10+ Launching Next Month
Samsung Galaxy S10, S10E and S10+ launch on February 20th along with 5G connectivity and Infinity-O display. Start saving money right away.
The much awaited phone in the Samsung Galaxy S series, the Samsung Galaxy S, along with variants S10 (E) aka Elite and the bigger S10+ will be launched on February 20. 
Samsung is likely to introduce many firsts with the phone. It's now almost-confirmed that the phone will have Infinity-O display with an in-display biometric fingerprint sensor. The S10 is likely to be Samsung's first ever phone with 5G capability.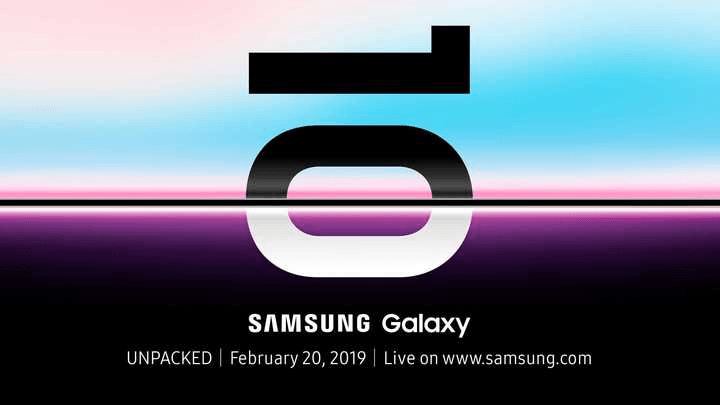 The S10+ is expected to have a dual front camera setup along with Exynos 9820 processor with 6GB memory. Snapdragon 855 SoC is likely to make it to select markets including the United States. 
While there's not official word on the pricing, we recommend cutting down on food so that you can save up some money for the Galaxy.
About Author
Kaustubh Katdare is passionate about all things engineering, technology, science and business.