CrazyEngineers V4: Early Access
We are developing the next version of CrazyEngineers. If you wish to receive latest updates and early access, click the link below.
Home

>

Apps

>

News

>
NASA X-59 Supersonic Jet Will Fly At ~1500 Kmph At 55000 Feet
NASA's X-59 Supersonic Jet is 'Quiet' - it promises to reduce the sonic boom to sonic thump. The jet is likely to take its first test flight in 2021.
The 'Quiet' Supersonic Jet, the mighty X-59 is ready for the final assembly. If everything goes as planned, the X-59 will hit the skies as early as in 2021. 
The jet was cleared after a top level management review called Key Decision Point-D aka KDP-D. The officials will now meet again next year to review the progress and green signal X-59's first flight in 2021. 
The key feature of the X-59 is the reduction of 'sonic boom' into a 'sonic thump' when it reaches the ground. The sonic boom, those who do not know it, is the sound associated with the shock waves created by the jet when it attains the supersonic speed - 343 meters per second.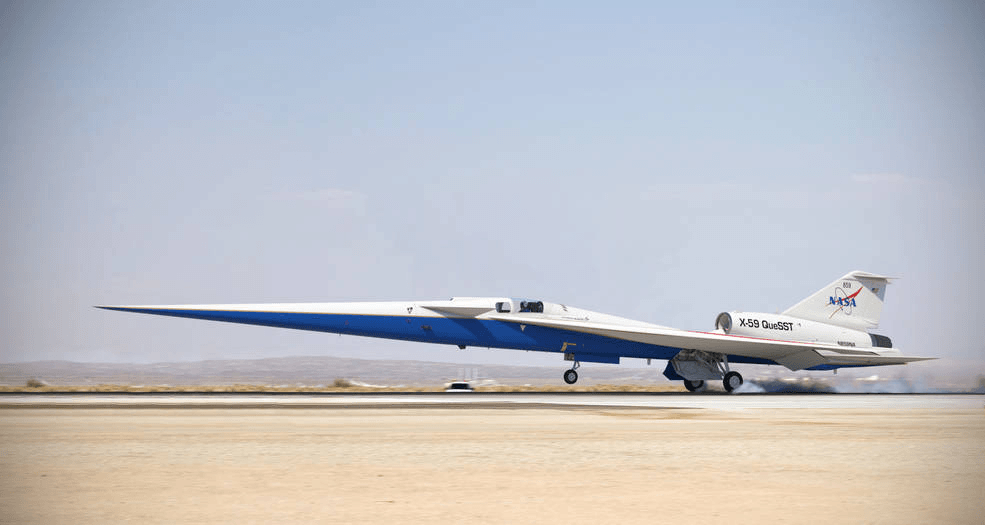 The jet will cruise at the speed of 1500 Kmph at an altitude of about 55000 feet; and the sonic boom is likely to be inaudible to people on the ground. 
Construction of the X-59 is currently underway at Lockheed Martin's facility at Palmdale, California with a budget of about $247 million. 
Hit the source link for more information about X-59.
Source: NASA
About Author
Kaustubh Katdare is passionate about all things engineering, technology, science and business.