Home

>

Apps

>

News

>
JioPhone 2 Online Flash Sale On August 16 @ 12:00 PM
For just Rs. 2999, you can get the new JioPhone 2 or exchange your old phone for just Rs. 501 under Monsoon Hungama Offer
Reliance Jio's much awaited JioPhone 2 will be made available to everyone starting tomorrow, August 16th. This time, the JioPhone 2 will be sold through 'Flash Sale' technique, popularised in India by Chinese phone make Xiaomi. 
Through Flash Sale, very limited quantity of JioPhone 2 will be made available for a very short period of time. The phone is sold on 'first come, first serve' basis; which means, the people who book the phone first will be the ones to get it before others. 
Interested buyers may hop on to jio.com at 11:45 AM tomorrow to ensure that they don't miss out on this sale.
The New JioPhone 2 Vs. JioPhone
RIL chairman, Mr. Mukesh Ambani announced the new JioPhone 2 at the company's 41st AGM. It's an upgraded version of the existing JioPhone, with a full featured physical QWERTY keypad. 
It also supports direct video calling and the JioVideoCall app will be preinstalled on the phone.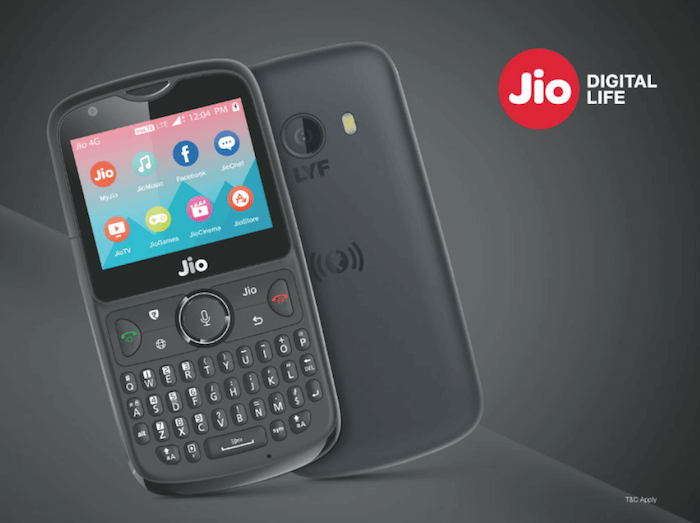 The phone has dual nano-SIM support, about 512MB RAM and 4GB of on-board storage. The phone has a microSD card slot; which allows memory cards up to 128GB storage capacity.
The phone is powered by a new KaiOS - a community driven fork of the Firefox OS, which was discontinued by Mozilla Inc. about two years ago.
Other notable and useful features include 2.4" QVGA TFT display, 4-way navigation and a headphone jack. The phone can be connected to any TV using the JioMediaCable, which is sold separately. 
The JioMediaCable allows viewing JioTV on the bigger screen. As of now, there's no other way to cast or mirror the JioTV on any TV set. 
Jio has promised that WhatsApp will run smoothly on the new JioPhone 2. It was being rolled out on the old JioPhone in batches. 
JioPhone 2 Price & Exchange Offer
The official price of the JioPhone 2 is Rs. 2999, which will have to be paid in full at the time of purchasing the phone via flash sale. 
However, RIL also announced that there's an exciting exchange offer. Under the new Monsoon Hungama Offer, Interested buyers may exchange their old phone in working condition and get the new JioPhone 2 for only Rs. 501. 
There are special plans available for JioPhone 2 - 
Rs. 49 | 1 GB Data | Validity: 28 Days
Rs. 99 | 14 GB Data | Validity: 28 Days
Rs. 153 | 42 GB Data | Validity: 28 Days
Fore more information about the JioPhone and latest offers, head over to the official website linked in the source below.
Source: JIO
About Author
Kaustubh Katdare is passionate about all things engineering, technology, science and business.