Home

>

Apps

>

News

>
Human Spaceflight Systems By Boeing and SpaceX Will Be Ready By Mid-2019
SpaceX Crew Dragon and Boeing CST-100 Starliner will ferry astronauts to the International Space Station (ISS) by mid-2019, informed NASA
Until now, NASA built and operated all the spacecrafts to carry astronauts to the International Space Station (ISS). However, Boeing and SpaceX have collaborated with NASA engineers to launch their own human spaceflight systems called 'SpaceX Crew Dragon' and 'Boeing CST-100'. 
NASA has confirmed that both companies have volunteered to perform spaceflight tests sans crew in order to reinforce confidence in their system. Their contract with NASA did not require them to carry out such tests.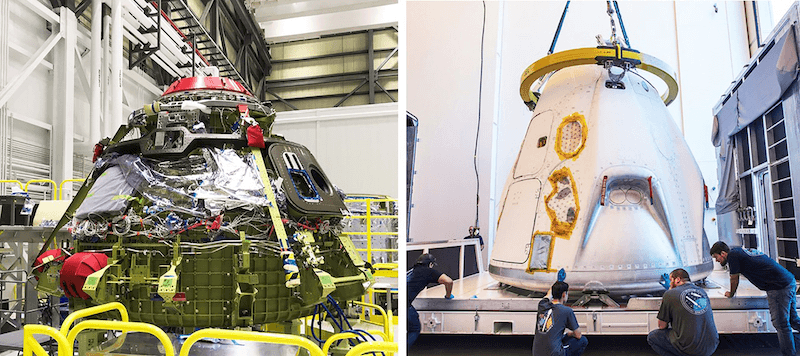 These demo tests will ensure that the integrated on-board rockets, and spacecrafts' critical electro-mechanical systems perform as expected. Special attention will be given to spacecraft's re-entry system. 
Each of the upcoming test flights will offer insights into performance of the rockets, spacecrafts, ground control systems to ensure safety of the astronauts. 
Boeing's CST-100 Starliner will be launched with United Launch Alliance Atlas V rocket while SpaceX's Crew Dragon will make use of the Falcon 9 rocket. 
Safety of the astronauts and reliability of the spacecrafts is the top most priority for both the participating companies. 
Once the uncrewed tests are successfully performed, NASA astronauts will perform manned tests with both the spacecrafts. In these test flights, the astronauts will interface with the spacecraft display and manual control systems. As of now, the crew is working on flight simulators. 
Via: NASA
About Author
Kaustubh Katdare is passionate about all things engineering, technology, science and business.