Home

>

Apps

>

News

>
Good News, Folks! WhatsApp Available on Reliance Jio Phone (1 and 2)
WhatsApp messenger is now available on Reliance Jio Phone original and Jio Phone 2. Users can download the app or wait for the download link.
Reliance Jio Phone, both the original and the Jio Phone 2 are now getting WhatsApp. In case you are a Jio Phone user and didn't know why your phone didn't have WhatsApp - here's something you ought to know. 
The Jio Phone does not run Google Android operating system. In fact, it runs a special OS called 'KaiOS', which has been forked (derived) from Firefox Os - the project that Mozilla didn't follow up as much as they should have. 
WhatsApp support was promised by Jio top boss Mukesh Ambani at the RIL's 41st annual general meeting, which was conducted in July this year. Several users complained that their 'effectively free' Jio Phone did not run WhatsApp.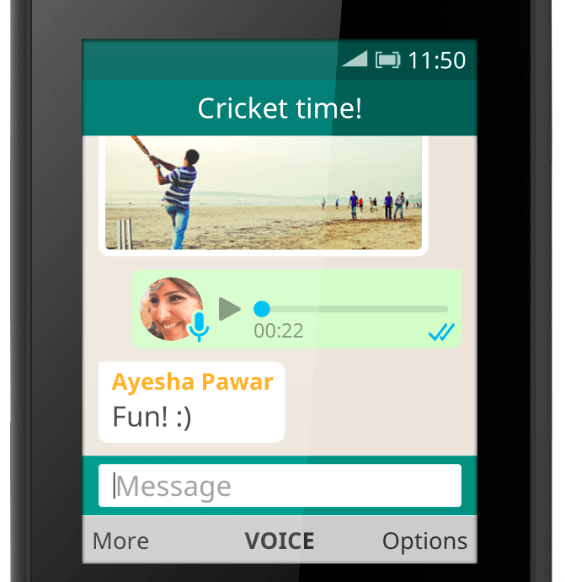 Jio has kept its promise and has began rolling out the update for all Jio Phone users after working with WhatsApp engineering team to launch the messenger. 
Ambani had also promised that the Jio Phone will support other massively popular applications like YouTube and Facebook. Jio rolled out the support for YouTube and Facebook apps last month. 
The original Jio Phone users are in luck, because they have already began noticing the WhatsApp messenger in the Jio App store. The users of the latest Jio Phone 2 will have to wait until September 20th. Jio said that the Jio Phone 2 users will receive a special OTP/Link through which the download will be enabled. 
WhatsApp announced the arrival of Jio Phone on their blog as follows -
For the first time, WhatsApp will be available for JioPhone across India. WhatsApp built a new version of its private messaging app for JioPhone, running the KaiOS operating system, to give people a simple, reliable, and secure way to communicate with friends and family.
The new app offers the best of WhatsApp including fast and reliable messaging and the ability to send photos and videos — all end-to-end encrypted. It's also easy to record and send voice messages with just couple taps on the keypad. To get started, JioPhone users only need to verify their phone number and then they can begin chatting with other WhatsApp users one-on-one or in groups.
WhatsApp making it to Jio Phone is actually a win-win for both Reliance and Facebook - the owners of WhatsApp. First, India's Internet penetration is higher than ever before and millions of new users are getting hooked on to the Internet every month.
This market is quite appealing to WhatsApp, which already boasts of a billion+ active user base all over the world. 
For Jio, which relies on people using more data; will definitely be happy if more people use WhatsApp on their networks.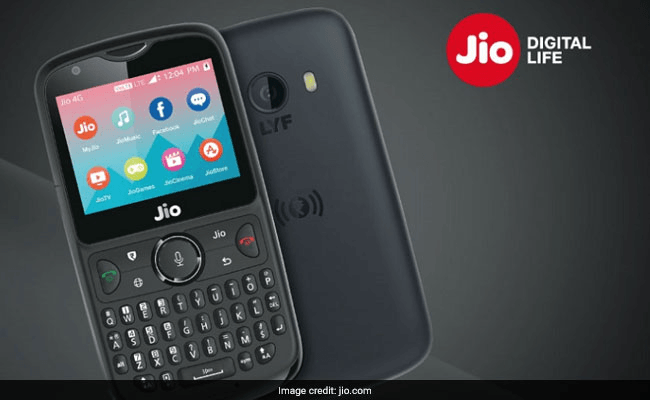 It was this quest for increased data consumption that Jio had announced a very innovative scheme; making the Jio Phone effectively free for almost every owner. Users had to pay only Rs. 3000 to get a brand new phone with 4G capabilities.
They'd get all their money refunded if the phone was returned in working condition in the next 3 years. Jio Phone, was tied to the Reliance Jio network and users could not switch to any other network if they wanted to use the Jio Phone. 
One of the biggest attractions for Jio Phone users was the Jio TV. Reliance offered almost all the popular channels on Indian Television to JioTV service. In addition, Jio Phone supports a special cable that can be connected to the TV directly and Jio TV could be viewed on bigger screen.
Note that this facility is currently available only to the Jio Phone users as the JioTV app on mobile phones does not support screen casting feature. 
Finally, Jio Phone supports 24 different Indian languages, taking personalisation to a new level. Jio also demonstrated that the phone could understand Indian accent and users could browse the Internet, compose messages and even search YouTube using their voice commands. 
With WhatsApp making it to the JioPhone, Facebook could look at on-boarding several million new users in their ecosystem.
About Author
Kaustubh Katdare is passionate about all things engineering, technology, science and business.