Home

>

Apps

>

News

>
Coca-Cola, Infosys, and others join in as India buckles up to fight the Plastic Pollution on June 5th
Coca-Cola, Infosys, and other companies have joined the #BeatPlasticPollution initiative to curb the rising plastic pollution in India.
Single time usable plastics are the disposable wastes that we often use in our day to day life. We use it in form of plastic bags, bottles, straws, etc. and later dump it after its purpose is fulfilled. Generally, we think, once dumped we got rid of these wastes but these are one of the menaces that don't go down that easily. 
Not many of us know but these disposable wastes are non-biodegradable in nature. Plastics can't be decomposed that easily and it takes almost 500 years for it to break down into its constituent pieces. Even after getting decomposed, they pollute the environment by getting mixed with the oceans, drinking water sources, etc.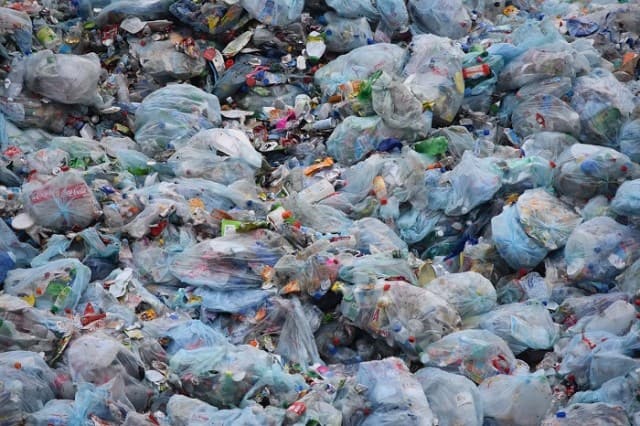 On an average, around 300 million tons of plastics are produced yearly and 79% of it ends up in landfills and dumps. Only 9% of them is recycled and the remaining 12% is incinerated which releases toxic fumes that later go on to pollute our environment. 
The leftover plastics are the major cause of environmental pollution and are one of the important agents that hamper the marine environment. Keeping this in mind, United Nations have come up with the #BeatPlasticPollution agenda on this World Environment Day which will be celebrated around the World on June 5th. 
India, being the global host of this year's World Environment Day is already up for this initiative. The nation will be making its 100 monuments litter free within 500 meters of the sites. The major announcements came from the companies like Infosys and Coca-Cola India which announced their co-operation in this movement. 
Coca-Cola, if we remember, where the ones who supported the global initiative of implementing the Solar-Light bottles using plastic water bottles, an idea which first brought to effect by Brazilian engineer Alfredo Moser. This time they have also come up with a great initiative as they announced that all their packages will now be recyclable.
Company's bottling partner, Hindustan Coca-Cola Beverages has already started to work on it by establishing recycling plants at Mumbai, Goa, and Bhopal. The initiative is also jointly supported by the United Nations Development Program and Indian Center for Plastics in the Environment. An NGO named Stree Mukti Sanghatan is also associated with this mission which aims to reduce the amount of litter present in the environment.
Not only Coca-Cola India, but Infosys also has announced that they will stop using disposable plastics completely by 2020. They will also reduce the use of single time usable plastics and will instead introduce and use environment-friendly materials as the alternative.
Coming to the hotels, The Beer Cafe has announced an offer to help fight against Plastic pollution. They will greet their customers with exciting discount offers and free beers in exchange for disposable plastic bottles. The organization will later get those plastics recycled. Hotel giants like Hilton will also try to curb the use of plastics to support this initiative.
Plastic wastes not only damage our ecosystem but leads to the generation of toxic fumes like styrene and benzene which have long time effect on the environment. They also produce carcinogens that damage our nervous, respiratory, and reproductive systems. It is now time to minimize the uses of disposable plastics and use bio-degradable alternatives like jute and paper bags.  Many have joined the mission and we hope everyone will be successful to #BeatPlasticPollution on this World Environment Day.
Source - UN Environment | Twitter (#BeatPlasticPollution) | Financial Express
About Author

Amit Jha has been with CrazyEngineers since March 2016. Amit is passionate about science, technology and business.