CrazyEngineers V4: Early Access
We are developing the next version of CrazyEngineers. If you wish to receive latest updates and early access, click the link below.
Home

>

Apps

>
Know Your CEan - Er. Vinay Mishra
Know Your CEan Vinay Mishra

CrazyEngineers Staff
Team KYCEan
Vinay is pursuing B.Tech in the stream of Computer Science. In his free time, he also works on some of his dream projects related to website and application platform.
Presenting CEan Vinay Mishra in our one-on-one chat with him -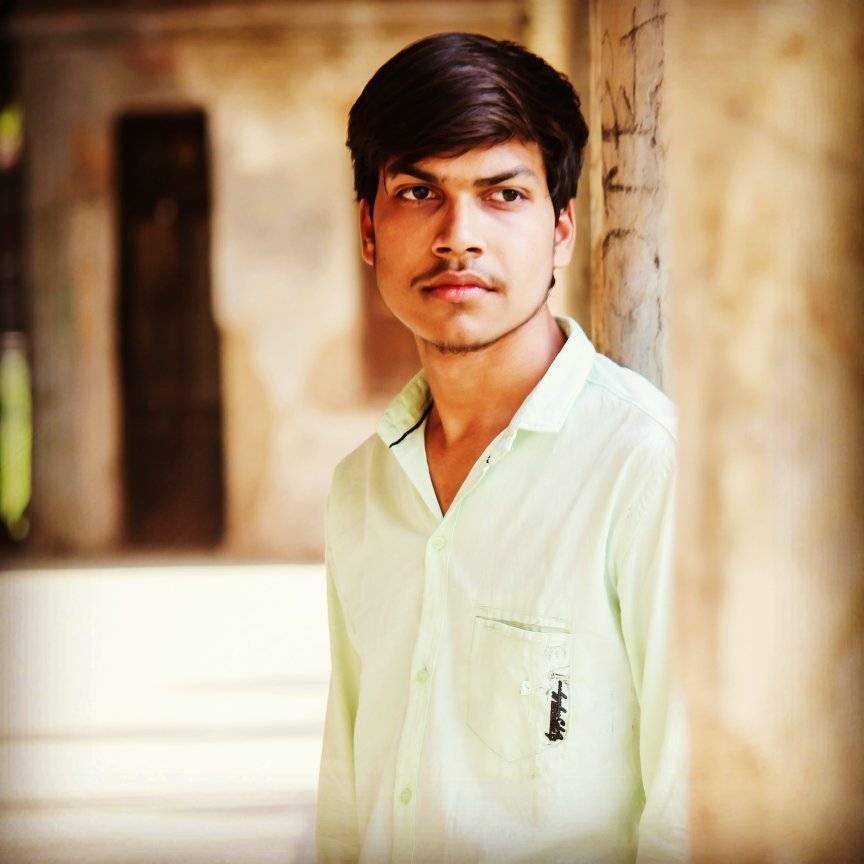 CE: Where and when did you first hear about CE and what prompted you to join the community?
Vinay: I was searching for different websites, and as I also belongs to Hacking or Cyber security field I was using Google dorks to search the type of websites. I found CrazyEngineers.com, It was so cool to listen the name of the website and this also prompted me to know more about the website. When I get to know the main concept and purpose of the website, I joined.
CE: What compliment do people give you the most?
Vinay: When it comes to compliments to me. I got compliments mostly about my behaviour towards people, Like you are so kind or You have a good attitude towards everyone. I also got compliments over my way of study and education. Like, You study everything in deep. Actually I believe in getting knowledge, and not in learning things. and whenever I found something interesting I get curious to know more about that thing.
CE: What's the biggest mistake you made in your life and what did you learn from it?
Vinay: It was I fall in love with the wrong person and wasted about 4 years of my life. Actually I don't think it was my mistake because mistake is something you are feeling guilty for, I am not feeling guilty for that thing because that was also an important part of my life. I experienced love. and I also learned a lot from that phase of my life. 
CE: If you could wave a magic wand, what ill in the world would you solve and why?
Vinay: It is poverty. If I can wave a magic wand to solve some problem that it's poverty of people all over world.
CE: What do you fear the most?
Vinay: I have a fear of death. Sometimes I think what will happen if someday I got die, before reaching my aim and getting my goals. The thing which scares me the most is, what will happen to those people who are dependent on me. Who will help those poor kids having desires to reach the mountains in their life. I believe in myself and I treat these all as my responsibility.
CE: What life advice did you get that has been the most rewarding for you?
Vinay: You don't have to go for the revenge for what people does. Everyone have their strong reason for what they did. You don't have to think either they did right or wrong. Believe in Karma.
CE: What are your extracurricular interests?
Vinay: I like to play video games, actually I love it. I like to play cricket as outdoor and team game. I also like to read books, mostly technical but sometimes psychological also. 
CE: Whom do you trust the most in your life and why?
Vinay: I trust myself because I always find myself on each phase of life, either good or bad.
CE: What is your favourite part about the CrazyEngineers platform?
Vinay: Here the thing which I like most is we can also share our knowledge with people. My favourite part is that people can ask question and they are seriously getting satisfied with the answers. Some mentors are really awesome like Kaustubh Sir, Ramani Sir, and Ankita Ma'm.
CE: Do you pursue a passion in life? What is it and how did you discover it?
Vinay: The passion I pursue is Hacking. On day when I was in 11th standard, I bunked my school with one of my friend and went to cyber. He was known with some basic concepts related to websites like how someone code to make this page of the website, and we can also see the source code of this particular page. After seeing this all I was surprised and he also gives me some knowledge about hacking. I found interest there and when I searched more about hacking and being crazy about hacking. Like, How cool is this.. I started learning it by own and successfully did it.
CE: What is your life's biggest ambition?
Vinay: My biggest ambition is to be the richest and most well known person in all over world. I want to work for helping people out of their problems and I will surely do it.
Rapid Fire Questions
CE: What's your favourite movie ever?
Vinay: I have seen very few movies but these movies were really good. GENIUS, AVENGERS(all parts).
CE: If you could talk in your sleep, what would you say?
Vinay: Someone can give me a glass of water? (Koi uth kr paani de do yrr). :))
CE: If you were famous what would you be famous for?
Vinay: Famous for Attitude, Money, Personality, Behaviour.
CE: If you could talk to the Prime Minister of your country, what 3 questions would you ask?
Vinay: I'm from India so, If I got a chance to have a talk with Mr. Narendra Modi, I will ask following questions:
1- How difficult is this to make 125 crore people happy?
2- How you control yourself when you are doing your best to make people happy but they are continue to criticise you?
3- What is your ultimate aim as a leader of this country?
CE: If you had access to a time machine, where would you go and why?
Vinay: I will go 5 years back to old me and re-identify that where things went wrong. Where I was wrong and where situations were wrong. I think this is best for any one because if you are really mentally clear with your past then only you can fearlessly go for your future.