Home

>

Apps

>
Know Your CEan - Er. Vikram Bargah
Know Your CEan Vikram Bargah

CrazyEngineers Staff
Team KYCEan
An unflagging zeal for knowledge and love for bikes aptly describe our CEan @Vikram S Bargah. His contribution to CE has been great with his active involvement in discussions and other threads. With an interest in the Indian Army and Air Force, this man has different intellectual opinions about the various agendas in life. Go ahead and have a look into his life and ideologies.
Happy Reading CEans ?
Karishma :Tell us something about yourself.

Vikram : Hello Friends first & foremost I want to thank Team CE & @Karishma Manwani for their efforts to make us all feel special . Through KYCEan, we the members feel a sense of pride & integral part of the community. With increase in each Like & Agree count we feel a sense of achievement that we have put our little cent in some way to this community.
Hope I don't make you YAWN while reading.
I am Vikram Singh Bargah , an average Indian with above average build . I'm an IT Engineer from a small state of Central India Chhattisgarh (Formed by partitioning from Madhya Pradesh in the year 2000). I completed my Engineering in the year 2010 from Government Engineering College Bilaspur Chhattisgarh (my home town)and presently working as a IT Consultant for one of India's leading manufacturing Industry in Uttarakhand state (Better known as Land of the Gods aka Dev Bhoomi)
Now (Uttarakhand to Chhattisgarh = 1400+ kms = 30 hrs by train = Holiday once after 4-5 long months = Home Sickness L).
My area of interest includes Computer Networks, SAP S&D module, Air wing of IAF/ Indian Army, Bike Riding, Music, Badminton, Meditation, Reading Biographies, Ice cream.
Karishma: Give us one crazy idea that you have but feel stupid to share

Vikram : I want to make this flight someday & have a ride over it. During My
Childhood days I was fascinated to see this on TV.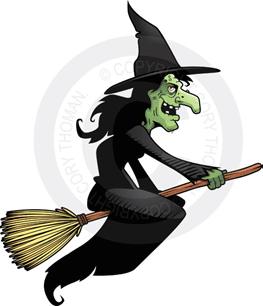 P.S. No I'm not a Kejri fan either.

Karishma: How did you get introduced to CE?

Vikram : Thanks to Larry Page, Sergey Brin's brain child (Google) which brought CE as the first link while I was searching for some topic & this happened few more times. I didn't became the member then but put it on my bookmark list for technical Topics & Some Interesting news. For about 6 months I was watching it as a guest user .Finally I joined my first technical community during the Winters last year i.e. 2013& ever since trying to be a active member. Well I still feel that why didn't I came across this community much earlier i.e. during my college days as it would have been much more fruitful .
There's so much that one can gain from the pool of discussions going on in various branch/areas ( I also feel that CE is doing a wonderful work by guiding youngsters with the right career path during college years (by providing internship & project ideas) & after college (by providing thorough information about higher studies , campus recruitment queries etc.). As there are still number of youngsters who are either confused or don't know about their career path, most of them don't get a proper guide to help them out & CE's member are doing that great work by Guiding them to the right direction in career perspective That's really commendable & hats off to one & all. I think this attracts more number of users as well.

Karishma :"Sometimes on the way to a dream you get lost and find another better one" How far do you agree with the statement ?

Vikram : Your dream create the actual picture of what you want.
If you've made up a concrete decision, stick to that dream goal , don't get lost until & unless u have achieved it .
Dream it, Believe it, Live it.

Karishma :"Life can only be understood backwards; but it must be lived forwards." What is your say about it ?

Vikram : Learn from past failures but never stop moving ahead despite you fail again & again , but always keep trying new things, moving forward with a lot more energy.
Life teaches you new thing every single day. Every day you have new challenges, new opportunities if you've missed anything do not regret instead move ahead in life keeping that incident as lesson. That'll not only boost your self confidence but also help you to achieve great heights in your life.

Karishma :"Engineers know that it (engineering) is one of the easiest TAG they can get (Thanks to Indian Education System ) & move proudly in their society." These were your words in one of the posts on CE. Is Indian Education System solely responsible for this indifferent attitude of young engineers?

Vikram : I Think Yes the responsibility lies to the system as neither they'd made engineering entrance so easy & people had taken it for granted. Engineering entrance should be as tough as the medical examination with fixed seats. & there shouldn't be any option except thorough examination to get through it. Now a days becoming an engineer is one of the easiest TAG to get. That's due to number of operational engineering colleges which are continuously increasing day by day. they don't care about quality of students, teachers, classes, campus placements etc all they care is making huge huge money (& parents are paying them in the dream of seeing their child becoming an "Engineer" someday). Today the one who just sit in an State level engineering entrance exam (Despite the fact that he scored 0 on it) will get admission to one of the engineering college. Every year number of engineering entrance seats are increasing more against number of candidates appearing for it. You'll find an budding engineer next to every neighbour.
According to Labour Bureau's "Third Annual Employment & Unemployment Survey 2012-13" unemployment rate amongst illiterate youth is lower than educated youth. A comparison with the earlier report by labour bureau shows that the unemployment level has increased during 2012-2013 over 2011-2012.
Government should understand we need Quality not Quantity
An Engineer with sound technical knowledge & interpersonal skills is the demand of the day.
Short Story
Last year our company was providing summer training to B.E.& MBA aspirants . A guy (B.E. + MBA Pursuing ) was literally unable to write an application for taking up the summer training. This is what the condition is now a days in most of the two tier cities.

Karishma: Which cartoon character do you relate yourself to and Why?

Vikram: SAABU (from the chacha chaudhary series) that's because most of my friends use to call me (thanks to 6'2'' Frame & 90 kgs & shoe size No 10). Most of them have saved this name as my contact detail.

Karishma: What do you want to be in life?

Vikram : I want make an excellent career in IT & become CIO of an organization and to be showcased here https://www.cio.in/slideshow/cio-hall-fame-awards-2013. someday for remarkable work (may be IT on Wheels or something) in IT Field.

Karishma: Share with us the biggest blooper of your life.

Vikram : During my third year I was hosting Engineers Day Celebration in our college campus with 1000+ students & Staff members around. All of a sudden I just forgot the name of our first engineer Sir Mokshagundam Visvesvaraya & acted in such a way that I am having a quiz session with the crowd & the answer came in unison. Thank god I swept myself away from the humiliating hooting session. Nobody except my fellow partner knew it.

Karishma: I observed that you love Moto driving. Which is the bike that you wish to possess?

Vikram : I love to be part of anything which involves Automobiles Specially Bikes. From MotoCross , to Biking, to assembling an block/engine section in garage, to reading Ride Stories, to following Rider Community, to reviewing Bikes , to following ROADIES & Stuntmania Seasons , to trying to understand the mechanism of 4 stroke engines , to hanging out around automobile websites. In short I'm an automobile enthusiast.
I'm a Cruiser Bike Lover & will Love to own an Harley Davidson some day. Thinking of owning a Royal Enfield ThunderBird 350 Right now.

Karishma :In this hustle and bustle of life, we many a times give up on our cherished hobbies. Did you have any such hobbies that you have given up these days.

Vikram : Well yes, I'm a fan of Drums .During my school days I used to be a drummer playing a 5 piece drum . Initially I tried my hands in our music classes & became its fan, performed at an annual function too. I want to learn it ,play it hard again.

Karishma :Choose any one of the following
A date with Alia Bhatt or A road trip to Leh Laddakh or A vacation in Australia

Vikram : It would be a road trip to Leh Laddakh with Alia Bhatt/Nusrat Bharucha as pillion on a Harley Davidson bike.
Karishma :One CEan you admire the most

Vikram : @Ankita Katdare (For her consistent efforts)
A big thanks to big K who provide us this platform to unite together. Without him we would have not known each other so closely.
All our CEans have some special qualities in various field of interest that differs them from others in their own way.
That what my signature says "Stay special in your little way".
Karishma : One naughty CEan
Vikram : @Ambarish Ganesh 
Karishma :One wise CEan
Vikram : @Satya Swaroop Dash 
Karishma : One CEan you want to meet in person
Vikram : @A.V.Ramani Sir

Karishma : KTM Adventure 390 or Yamaha R25 ? Why ?
Vikram : I'll go for KTM Duke 390 for its more masculine looks with less plastic content (its bright Saffron structure appeal more to me & Source say its gonna be assembled in India by 2015).
Karishma: What has riding taught you in life or has probably changed in you?
Vikram:
1.Be cautious while driving a front disc brake vehicle , you may get a flight take off & crash feeling in fraction of seconds some day.
2.Walk & Talk is ok But Talking in phone while Driving is Strictly NO .
Karishma: Your words for the fellow CEans.

Vikram:
Anything you want to do in your life just jot it down (It can be as simple as submitting your project report tomorrow to as tough as clearing your mercy paper) & stick it in your frequent visible area. That really helps to get the job done within prescribed time.
Be true to yourself & work towards your strength.
I really admire these line by Sachin Tendulkar from an interview
"Competition should not bother you, you should only think about your commitment, effort and contribution".
Well thanks for the wonderful journey. Best of Luck & keep Smiling.
Pens Down (No Key typing event from here onwards)