CrazyEngineers V4: Early Access
We are developing the next version of CrazyEngineers. If you wish to receive latest updates and early access, click the link below.
Home

>

Apps

>
Know Your CEan - Er. Rumesha Sk
Know Your CEan Rumesha Sk

CrazyEngineers Staff
Team KYCEan
Presenting CEan Rumesha Sk, a recent computer science graduate of the batch of 2017. She's stepped out of her hometown to search for her one true calling in life all the while making a living on her own. So far, she's worked for four different domains, namely, recruitment, research analysis, software testing, and business development. However, her urge to become an entrepreneur has made her resign from these jobs and she is now working towards her dream to build her own startup.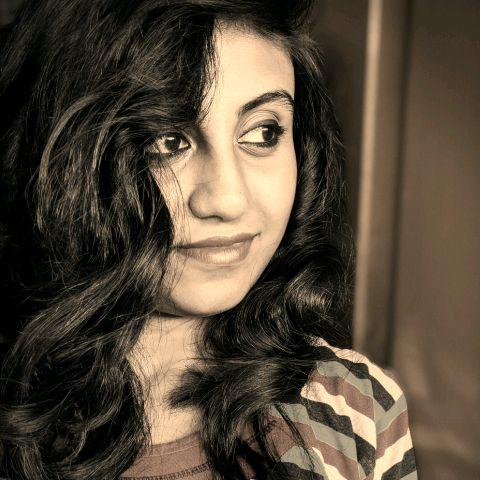 Here's our chat with Rumesha -
Q. Hi, Rumesha. What do you currently do?
Rumesha: I'm currently taking a break from "my chase for IT life" and working on the other things that I love i.e., Arts, Crafts, and writing. And yeah! I'm planning for a startup of the same and will go for it soon.
Q. Where and when did you first hear about CE and what prompted you to join the community?
Rumesha: I received an internship email from CE and I usually get excited about internships. I then submitted my application immediately and was tickled pink when I got shortlisted and then got to know there's so much more about the community. I express my gratitude to Team CrazyEngineers.
Q. What are you truly passionate about?
Rumesha: I'm on my way to find my true passion as I'm dedicating time for everything I can do. Hoping to find one soon!
Q. What is the ultimate dream of your life?
Rumesha:  I want the world to know my name and thinking about me should leave a smile on their face. I want to be someone's inspiration.
Q. What do you consider as the biggest mistake you made in your life and what did you learn from it?
Rumesha: My biggest mistake was hating myself for the mistakes I committed and for the labels the world gave me. I pushed myself into depression for so many years. It took a lot of time for me to realize that mistakes are a part of life and they help us grow. I now smile no matter what and love myself.
Q. What does success mean to you?
Rumesha:  Every little to huge thing that I accomplish is a success. I appreciate and reward myself for it.
Q. What do you like the most about CrazyEngineers platform and what is one thing you would change about it?
Rumesha: I love the way CEans help each other, the way the community keeps encouraging and motivating everyone equally. I also love the way that you guys often keep coming up with new ideas to maintain that zeal in the community. There's nothing I would like to change.
Quick, 5 Rapid Fire Questions: 
Q. If your life was a movie, what would its title be?
Rumesha: I would name it Smiles, Money and Me. The order is a variable.
Q. Name three things that you cannot live without.
Rumesha: Dreams, Smile and Food.
Q. What is your biggest fear in life?
Rumesha: Not being able to utilize my life to the fullest. Although I will not let that happen.
Q. If you could be any superhero who would you be and why?
Rumesha: I would be the combinational female version of Iron Man and Thor because I think it's cool to fly in a suit, grab the hammer and save people. 
Q. Where do you see yourself 5 years from now?
Rumesha: Packing my bags for the world tour.