CrazyEngineers V4: Early Access
We are developing the next version of CrazyEngineers. If you wish to receive latest updates and early access, click the link below.
Home

>

Apps

>
Know Your CEan - Er. Romax Rajeev
Know Your CEan Romax Rajeev

CrazyEngineers Staff
Team KYCEan
A Computer Engineering student, currently in his third year, Romax Rajeev joined CrazyEngineers way back in 2015. He has an active passion for graphic design and website development.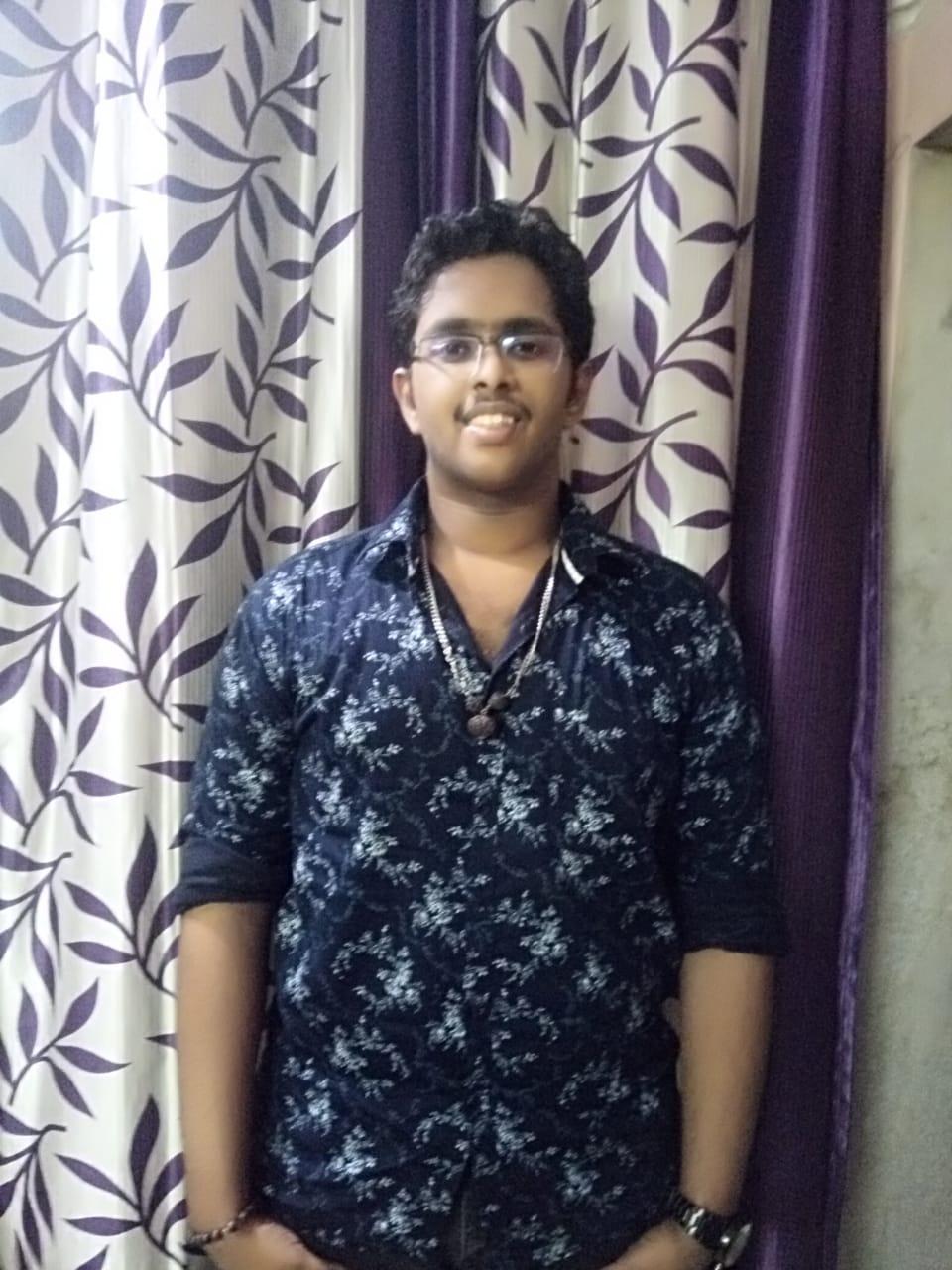 Read on to know more about CEan Romax here -
CE: Where and when did you first hear about CE and what prompted you to join the community?
Romax: I came across CrazyEngineers in 2016, while looking for some project ideas for my college science fair project. From that day, it has been a wonderful journey with this awesome community and also brought the t-shirts and wore them to the college, just to make heads turn around.
CE: Do you pursue a passion in life? What is it and how did you discover it?
Romax: Writing and Designing have equally contributed in my growth. Writing stories and poems still bring out liveliness in life and writing them down for literature enthusiasts to enjoy the beauty in the form of words. Designing helped me bring out creative ideas into reality and show them to the outer world on this digital platform.
CE: What are your extracurricular interests?
Romax: I like paintings and used to paint extensively in school times. Also, authored a detective book while in school, which was inspired by voracious reading habits developed since the time I could understand what I read. Later on, Graphic Design entered and it became a stress buster for me.
CE: What does success mean to you?
Romax: Success is important, just as failure. This idea keeps me going, even when I fail, or when I succeed. Whether success or failure approach, I believe in accepting them wholeheartedly and working on.
CE: At times life makes you face hardship. What is your philosophy/strategy to come out of these tough times?
Romax: Life puts us all through various rigorous challenges, and we all need to solve the problems, in order to keep up in the game of life. I simply follow the rule of inspection of the problem, finding the root cause of the problem and solving it, by elimination of each hurdle, step by step.
CE: What compliment do you get the most?
Romax: Most of the compliments I receive are regarding the graphics and the websites I design and develop. Criticism paves way for creativity, and it has worked wonders for me.
CE: What's the biggest mistake you made in your life and what did you learn from it?
Romax: While in school, I was not very active in extracurriculars and was more focussed in studies. This led to obesity and when I was in 10th standard, I had almost hit a century! So, from then onwards, I focus equally on extracurriculars and academics, due to which body and mind remains active and fresh.
CE: What do you fear the most and why?
Romax: Stage fear. Right from childhood, stammering remained with me, and it contributed towards stage fear. Though the stammering has reduced now, that stage fear still remains. Addressing a large audience still looks a far away dream.
CE: If you had 24 hours to live, how would you spend those hours?
Romax: I would meet my family and friends, spend time with them, recollect old memories, and importantly, apologize for any wrongdoing or misconduct on my part. This would not leave a negative image on other's minds and also remove the guilt feelings in my mind.
CE: Whom do you trust the most in your life and why?
Romax: I trust my own body and mind. Even though others may leave at some point of time, it is just the mind and the body, which keeps life together. 
CE: What is your life's biggest ambition?
Romax: I want to be of service to the nation, by means of making India one of the world's strongest economies and also making India self-sufficient in terms of all needs and requirements of the citizens.
CE: What is your favourite part about the CrazyEngineers platform?
Romax: Quizzr and the Merch store. I am an avid quiz enthusiast and I look forward for the latest quizzes on CrazyEngineers platform. I'm waiting for the merch store to reopen, so that I can buy more Engineer T-shirts.
Fun Questions -
What's your favourite movie ever?
Romax: It has to be the old classic: Taarzan - The Wonder Car.
If you could talk in your sleep, what would you say?
Romax: Whatever I say, just not letting out the name of crush would be the top priority ;)
If you were famous what would you be famous for?
Romax: The guy who could guide others in their love lives, and still afraid to make the first move.
If you had access to a time machine, where would you go and why?
Romax: I would just prevent that apple from falling on Newton's head.