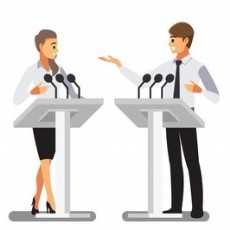 Debate Masters
Debate on various topics with fellow members. Any topic, any opinion is welcome.
73 Members
Join this group to post and comment.
Should Voting Age in India Be Lowered To 16 Years?
As of now, anyone above 18 years of age is eligible to vote in the general elections. This debate topic is for and against the lowering of the age limit from 18 years to 16 years. 
There are arguments on both the sides. Some say, the age limit isn't justified and 16 years is also a good age where the youngsters can decide who should they vote for. 
What's your take on this?

voting is such a big responsibility. each and every single vote matters. i believe that 16 is a too early age. sixteens will not be mature enough to understand the politics. even if they are, why placing such a big responsibility on their shoulders? 18 is justifiable for me. but also the govt. may have their valid reasons.