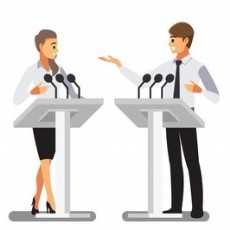 Debate Masters
Debate on various topics with fellow members. Any topic, any opinion is welcome.
64 Members
Join this group to post and comment.

Should children be allowed to use mobile phones or ipads from a young age?
parents now a days,keep their children busy with mobile phones so that they can carry on with their own work without any disturbance. Even one of my siblings does that . do you think it is the right way to handle children ?
My personal opinion is very straightforward - 'No'. But it's super difficult to escape. Kids imitate parents and when they see parents hooked to their phones and tablets, they want to do the same. 
These days, even doing school's home-work needs Internet. It's a new world and a new reality.