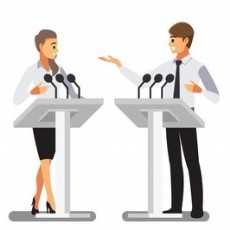 Debate Masters
Debate on various topics with fellow members. Any topic, any opinion is welcome.
71 Members
Join this group to post and comment.

Recently odd even rule was implemented in Delhi. Was it a good step? Did it work?
a very great idea to control pollution as well as traffic i believe.odd even rule was implemented for a span of 15 days. during this rule there was a major drop noticed in the pollution rate.yes it did work i guess. I'm totally with delhi government . people should cooperate with the government rather than making the odd rule even with a hundred rupee note.
but as everything has its cons, implementing this rule for a longer period of time may lead to issues in case of emergency. people should realise the responsibility for the environment by themselves. if not environment will payback in its own way.
I think it was a temporary measure; but it assumed that the the source of pollution was traffic. I think that wasn't the actual case. But yes, pollution caused by cars and buses is a problem. 
I think a better solution would have been the government promoting use of public transport, increasing the number of buses and reducing the number of cars and two wheelers on the road. That'd have cause more convenience than odd-even rule. 
In addition, the government might have looked at the option of using Ethanol powered buses. They were successfully run by Mr. Gadkari in Nagpur.