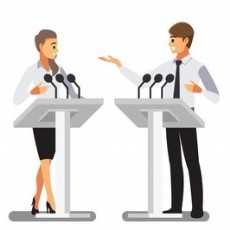 Debate Masters
Debate on various topics with fellow members. Any topic, any opinion is welcome.
64 Members
Join this group to post and comment.

People or Government- who is responsible for pollution?
in my opinion i would blame both. if i throw trash in this place, who's going to question me is what people's confidence now a days. mine is a small industry, how will it pollute the entire water, hence not a problem. i have only one car, it will not make much difference. everyone's throwing trash in the garden out there, even i will. peeing in the streets is cool for some men. from a running vehicle, how will i find a trashbin. these are some people's excuses for the shit they spread. it would have been controlled if government would have implemented strict rules and taken strict actions against it. what are your opinions?
Well, I'd say bad policies by the governments and general uncontrolled industrialisation is more responsible for pollution. 

I think government is the first reason for pollution. No harmfull products are used by us until the govt permit the products to enter in to our country. For instance polythene bags ,such manufacturers wasn't enter our country if our govt didn't permit them. Is it?. If govt meet the situation to permit any products or industries into our country the govt shouldn't think about the profit from the industry to the government. It should think about the goodness of the product and to ensure that they aren't harmfull to the nature as well as human beings or people of the country.