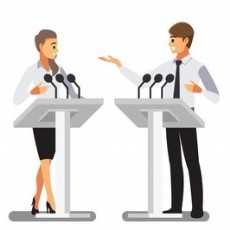 Debate Masters
Debate on various topics with fellow members. Any topic, any opinion is welcome.
72 Members
Join this group to post and comment.
Is PUBG Ban Justified?
The government of Gujarat, India has asked the schools to ban the popular multiplayer game PUBG. The ban was issued after the recommendation from Gujarat State Commission for Protection of child Rights. The game is said to adversely affect studies.
The J&K students association has claimed that the extremely addictive nature of the PUBG game has resulted into poor academic performance of the students. 
Note : It's not clear whether the ban is being imposed on mobile version or the Desktop version as well. 
That brings us to the debate topic: Is PUBG ban justified? 
Should the school or college decide what should students do on their mobile OR let the students figure out what's best for them? Share your opinion.

inside the school barriers, yes the school should have the right to impose reasonable rules for students. because parents look up to schools to provide right education and discipline for students and lead them to right path.
I recently heard the news that a teenager committed suicide because his parents did not allow him to buy the expensive phone he wished to buy to play PUBG. 
While it looks stupid that someone would go to that extent - but it is the new reality that we live in. Impressionable minds are being influenced by the social media and video games like never before. I hope it's not very late already.
Ban may not be a good option; but there's an urgent need to develop games that aren't destructive in nature - but are equally engaging. 

I really dont like this game.

it is sad that parents fail to their children that's why government had to be involved in this matter