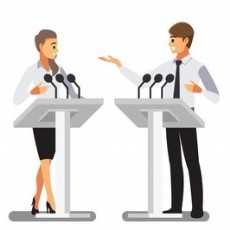 Debate Masters
Debate on various topics with fellow members. Any topic, any opinion is welcome.
73 Members
Join this group to post and comment.

Is online study more effective than traditional?
Which learning path helps to gain knowledge between online learning and traditional learning?

I think  in today's competitive world we can't allot time for traditional learning we have to learn whenever we have leisure time.

My view is it's more online learning because most of the languages or skills and everything in which we want to dive deep into the topic or have a curiosity about learning it,is all done with online learning.Not only we can gain more knowledge but we can also have an advantage of saving time.While traditional learning teaches us the those that are in books online learning teaches us the real  life examples with graphics by making them more interesting to learn.A person cannot sit and listen to three hours of class but can sit and listen the online class for hours.Usually our mindsets focus on the things that are attractive and innovative so that we can tune our brain to think about it.