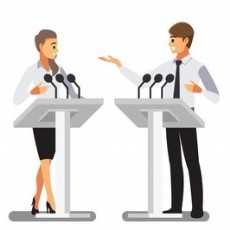 Debate Masters
Debate on various topics with fellow members. Any topic, any opinion is welcome.
71 Members
Join this group to post and comment.

Intelligence or hard work - Which do you think is more effective?
it is said that if you have enough intelligence , there will be no need to work hard. what do you think? is this statement faultless?
Einstein (who can upstage that!) said it all:

In my point of view "SMART WORK+HARD WORK=SUCCESS".
There's nothing to debate. For us humans, intelligence is of no use without putting it in our actions. 

intelligence takes less time 
so if it's about time then only intelligence comes first