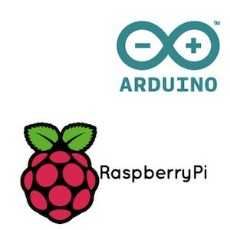 Arduino + Raspberry Pi Lovers
Discussion and Q&A about Arduino and Raspberry Pi projects.
186 Members
Join this group to post and comment.

Who invented Raspberry Pi?
The Raspberry Pi Foundation was formed in 2008 after a group of academics and technicians—Eben Upton, Rob Mulins, Jack Lang, Alan Mycroft, Pete Lomas, and David Braben—were concerned about students' declining interest in computer sciences. Their solution was to come up with a low-cost computer to inspire children and make it more accessible. The idea was that these tiny computers would allow for easy basic programming. Its low power usage and cost were expected to make Pis more easily available in classrooms. Today, a few of the original members still act as the Foundation's trustees, while Upton has taken charge as CEO and project lead.