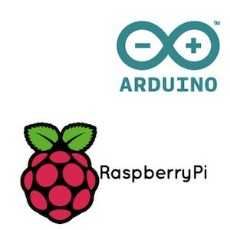 Arduino + Raspberry Pi Lovers
Discussion and Q&A about Arduino and Raspberry Pi projects.
186 Members
Join this group to post and comment.

Who Invented Arduino?
Back in 2003, students at the Interaction Design Institute Ivrea in Italy used something called a BASIC Stamp microcontroller as part of their electronics studies. Unfortunately, it was a pricey bit of equipment (about $100 at the time), which led one Hernando Barragan to pursue creating a low-cost alternative as part of his Master's thesis. It was called Wiring. Later that year, Barragan's project supervisor Massimo Banzi forked the Wiring platform in a separate direction and called it Arduino. Both Wiring and Arduino are open source projects and both exist to this day, although Wiring hasn't been updated since 2014.