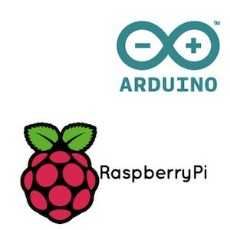 Arduino + Raspberry Pi Lovers
Discussion and Q&A about Arduino and Raspberry Pi projects.
194 Members
Join this group to post and comment.
Which one to choose for professional use Arduino or Raspberry Pi ???
Arduino and Raspberry Pi are the most popular devices among the engineering students, hobbyists and professionals. Experienced and professionals know the differences and utility between the Arduino and Raspberry Pi. But both beginners and students are just confused between them, like which board is easy to learn or which board to use for their project or why should they use Arduino over Raspberry Pi and vice versa.
Anyone please help me ?😉 

Lets take a look this way... If are assuming a certain person who is a professional, then we can undoubtedly say that he must be a lot skilled in both Arduino and Raspberry Pi. This also includes the fact that he must be familiar with what all things an Arduino can do a Raspberry Pi can't and vice versa. This question might arise in most peoples mind, but I don't think its a tough one if you are familiar with both the devices. All you have to do is choose that device which simplifies the outlook of your project and not making it more expensive and complex. 
Depending on the requirements of a project, first task is to narrow down the things you require by researching the same type of project online, this'll help a person not to add components he don't require since in most of the projects people make an easy project look difficult by adding complex techniques. If you can only this, then you are done with deciding as which type of board you have to use for your projects because now you are narrowed down to minimum number of components. Finally, if you want to know why Arduino is preferred over Raspberry Pi or vice versa, you can visit one of the previous posts, it explained there.
Yaaa right explanation...thnx for you time