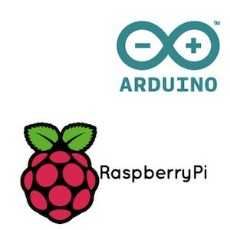 Arduino + Raspberry Pi Lovers
Discussion and Q&A about Arduino and Raspberry Pi projects.
186 Members
Join this group to post and comment.

What's the difference between Raspberry Pi models?
Raspberry Pi models can be a bit confusing. There are two levels to the naming system. Pi 1, Pi 2, and Pi 3 indicate the "generation" of the model, where roughly Pi 1 is 2012-14 models, Pi 2 is 2015 models, and Pi 3 is 2016 models. So 3 is better than 2, which is better than 1.
Model A, A+, B, and B+ indicate the power and features. It's not like grades though, A is lower than B.There's also the Raspberry Pi Zero, a $5 microcomputer for simple projects. It's severely limited in comparison to the Model A or Model B series.