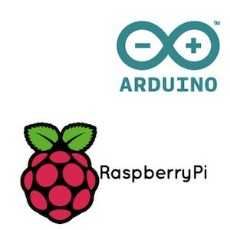 Arduino + Raspberry Pi Lovers
Discussion and Q&A about Arduino and Raspberry Pi projects.
179 Members
Join this group to post and comment.

What is a Raspberry Pi good for?
People can use the Raspberry Pi in a wide variety of tasks. It's perfect for projects where you need a computer but don't require much processing power, want to save on space, and keep the costs low. Here's a brief list of some ideal uses of the Pi. 
Teach kids (or yourself) how to code
Use it as a desktop PC
Easily make a media center with Rasplex or an always-on downloading machine
Build a motion capture security camera or a DIY pan and tilt camera with Raspberry Pi
Make your own retro gaming console
You can make a world clock or an FM radio with the Pi Zero
Put together a low-cost time-lapse photography camera with the camera module
Create your own DIY Google Home