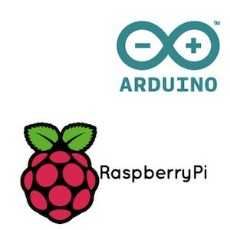 Arduino + Raspberry Pi Lovers
Discussion and Q&A about Arduino and Raspberry Pi projects.
194 Members
Join this group to post and comment.

What are some good projects using arduino and raspberry pi?
I'm interested to learn about arduino and raspberry pi through a project.I wanted to build a beginner's project that would help me learn about the working of arduino.

To begin with any Arduino project firstly you require all the components suitable for the project. I would suggest you to first begin with the LDR project. It is easy to understand and you can even understand the working of the Arduino. The basic requirement for this project is Arduino, breadboard, wires, LDR, resistors, and LED. The pin configuration for Arduino is shown in the image bellow,
Then search for LDR code and configuration, you can easily find it on internet.
Then as per instruction step-by-step mount the circuit on the board and look for the output.
Further there are many mini project based on Arduino and raspberry pi. For example, car parking system, Home automation, Home security system, Smart irrigation system etc

If you have a good idea of some of the basic libraries of Arduino, you should first get more familiar with interfacing of digital and analog devices. To put it simply, try to increase the hurdle for these basic exercises like from blinking an LED try to control its brightness, as for analog you can interface many different sensors like LDR, IR or Temperature sensors and build some application based projects ( one sensor at a time ). The schematic diagram can be obtained from internet but i'd say you should try it out yourself, just have a look at the pin configuration of the devices and Arduino and try to interface them. 
As for the code, if you are using an Arduino IDE in PC ,you'll find the template of the code in File > Examples which'll give you a pretty good idea of how to connect the peripherals since each and every step is explained with a comment. Once you are finished with those basic ones you can always check for more projects across the internet, but make sure you try out those projects which has some significance in real life, that'll help you to combine multiple concepts together and build something new and innovative.