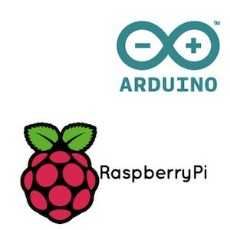 Arduino + Raspberry Pi Lovers
Discussion and Q&A about Arduino and Raspberry Pi projects.
194 Members
Join this group to post and comment.

Raspberry Pi Vs. Arduino for Home Automation - Which one would you prefer and why?
Suppose you want a basic home automation project, which one of the single-board computers would you start with Raspberry Pi or Arduino or is it both? Do explain why you chose one over the other.

Both the option is best but if you are using for controlling the electrical  appliance then arduino is best and if you want to integrate voice recognition and computer vision ( face recognition)  to make home automation more attractive like Jarvis then raspberry pi is best

If I have to choose one of them, I would go with Arduino. On the other side it isn't the matter of being difficult or easy but if I have to take my project requirements into account, I would say Arduino is the best choice. First of all, it isn't much expensive compared to raspberry Pi.. well Rs ~400 is expensive for an Arduino UNO but the important part is the features we are receiving along with it. Next is the setup requirement, we can't really attach a large number of peripherals to an Arduino board compared to a Raspberry Pi, but I'd say that small scale projects don't really need the requirement of that many ports for peripherals, if push comes to shove, we can always add two Arduino boards to change the project from mini to moderate. Raspberry Pi on the other side is good for large scale projects where we need to interface a lot of devices. But in the end I won't deny the fact that when it comes to difficulty, both of them are at the same level for me, so I choose them depending upon the overall scale and budget of my project.