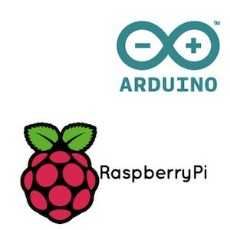 Arduino + Raspberry Pi Lovers
Discussion and Q&A about Arduino and Raspberry Pi projects.
194 Members
Join this group to post and comment.
Raspberry Pi Quiz
WiFi is not present in which of the following models?
a) Raspberry Pi3
b) Raspberry Pi Zero WH
c) Raspberry Pi Zero W
d) Raspberry Pi Zero

Raspberry pi zero
Raspberry pi zero doesn't have an in-built WiFi. Raspberry pi zero w is an extended version that comes with WiFi and Bluetooth
@Archana Priyadarshini Raspberry pi zero is the correct answer.
All the 3 has an inbuilt Wifi in which all of them works on 802.11    n. For Raspberry Pi Zero an external ESP2866 should be connected.
thanks for reply 😊