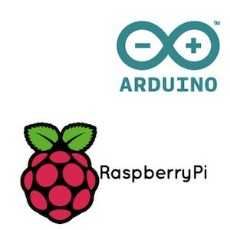 Arduino + Raspberry Pi Lovers
Discussion and Q&A about Arduino and Raspberry Pi projects.
194 Members
Join this group to post and comment.

Multiple project ideas by using Arduino UNO, Ultrasonic sensor and micro Servo motor
In the past few posts I've mentioned quite a lot of posts which indirectly used atleast one of the components. Its not like we can make a few projects using these components alone but we can also build some other projects if we add some extra peripherals to it. If we combine the working of these three, the basic principle will be something like sensing the target Ultrasonic sensor, processing the data through Arduino Uno, and reacting with the help of the servo motor. We can use this principle in many projects, for example an automatic water filter which'll automatically lift the cap if it senses a glass near it, then there is the automatic dustbin which reacts whenever someone approaches near with trash, then we can also use it to implement in an obstacle clearing robot. Well these are some of the basic examples where we can make use of the above three mentioned components.