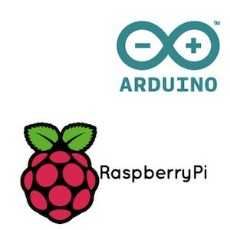 Arduino + Raspberry Pi Lovers
Discussion and Q&A about Arduino and Raspberry Pi projects.
194 Members
Join this group to post and comment.
Is it possible to make Raspberry Pi at home ?
I remember the day when I first time go to buy Arduino UNO, seller said me that it is not possible to make Arduino at home but I found it's possible to make Arduino at home..
Is it also possible to make Raspberry Pi at home, it may be of any model but is it possible.?
If it will you please provide me some data ?

Well yeah, building an Arduino board from scratch does requires a lot of steps but you can build it somehow. As for a raspberry Pi, I have never really tried it before but after going through a lot websites, I discovered that there's this software called Geppetto. Here you'll be able to build a custom Raspberry Pi board in a really short ampount of time with a little bit of practice. All you have to do is design your connection, add the components you'll be requiring and if you aren't satisfied with the way you arranged the modules.. you can always drag them to move around freely anywhere you want. Other than that you can enter dimensions and adjust the size of board as per your requirements. Once you are done, you can preview your board in 3D and get an estimated cost, if you want you can send the design to receive its physical model.
Wowww that's quite interesting