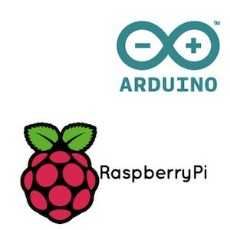 Arduino + Raspberry Pi Lovers
Discussion and Q&A about Arduino and Raspberry Pi projects.
194 Members
Join this group to post and comment.

Is it possible to make an Wireless Charger using Arduino UNO ????
Yesterday I go to attend the Expo named as "27th Convergence of India " there various and a large number of industries were gather togeather and they are advertising or in other way they are making an expo of their products . What ever they are showing there is the a small advancement in the current present thinks in the market and a little more capability like in Colleges laboratory what device we see of two or four ports are there present in eight ports and many more ... 
So is it possible to make a wireless enabled charger using Arduino as it include the basic principle of Transformer. Just coils and Coils and then taking that voltage from charger pin and connect it to mobile and charge it .