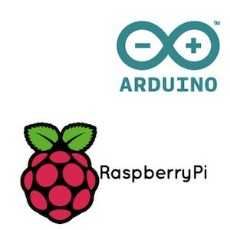 Arduino + Raspberry Pi Lovers
Discussion and Q&A about Arduino and Raspberry Pi projects.
186 Members
Join this group to post and comment.
Is it necessary to get certification in Arduino Course ??
Doing project using Arduino is great thing and every engineer should do it because it a small part of beautiful things of engineering field.
But is it needed to get certificate for every thing you do like if know to make project using Arduino do I need to get certificate for Arduino Course..like Arduino Course available online or offline ..
Is it necessary to get certificate for Arduino Course ??

I don't think you need any certification if you want to use arduino for any project. Infact Arduino itself is Open Source.
Just in case if you want to show certificates in your CV or somewhere else then you may get in some courses and have a Certificate to show-off.
I would say having practical implementation is better show-off then paper certificate.
Ohhh okk sir, thnx you very much sir for your great advice. I also think that if you know anything . If you really know any thing whether it is about any language or any tool...if you know to use it then you font need the certification for that... The only thing you needed is the knowledge..cover more and more knowledge about it so that you will be ready to face any questions arises in interview or at any time ...