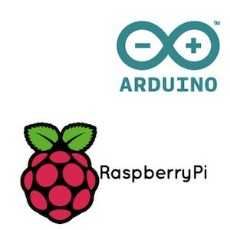 Arduino + Raspberry Pi Lovers
Discussion and Q&A about Arduino and Raspberry Pi projects.
194 Members
Join this group to post and comment.

I am interested in learning python
hello, How are you all , i am interested in learning python , 

Please tell us little more in detail if you want to learn anything specific for Python.
Now a days with Raspberry Pi and Python combination there are tons of hobby as well as commercial projects you can do.
Let me give you one example project you might want to start with Pi and Python:- https://projects.raspberrypi.org/en/projects/whoopi-cushion

Learning Python is a great idea if you wish to start making projects with Raspberry Pi. It is a high level language so it is easy to write down what you want to do without having to write an excess of code.
Plus, when you have learnt a little about it I would recommend trying a Google AIY kit with Raspberry Pi.

Its great if you want to start learning Python since its good for beginners who want to get into programming language. The biggest reason why most people like to start with this language is because its easy to learn and has pretty much simple understandable syntax. If I have to give my opinion, its better if you start learning any language in a way that'll make it interesting because its not rare for people to quit learning if they find any topics difficult and finally lose interest. Try out some places like Sololearn, W3schools, Codeacademy etc. 
You'll be able to clear your basics on Sololearn since it has many features you can try which makes learning exciting like quizzes, challenges, or competing with other fellow learners. Once you are done with the basic part, give W3schools a try which'll combine those basic concepts you learned and apply them in a structural program. 
In the end you can say that this is the only language whose basics can be dealt with within a day. Once you are done with all this, you'll know better how they are used in some of the most important day to day life applications, like:
Web Development
Mapping and Geography
Data Science/Machine Learning
Robotics and automation
Scripting and much more....